If you need to update your credit card information, you can do so in the Billing and Invoices section of your account.
You can also change your billing settings & add a payment method when upgrading.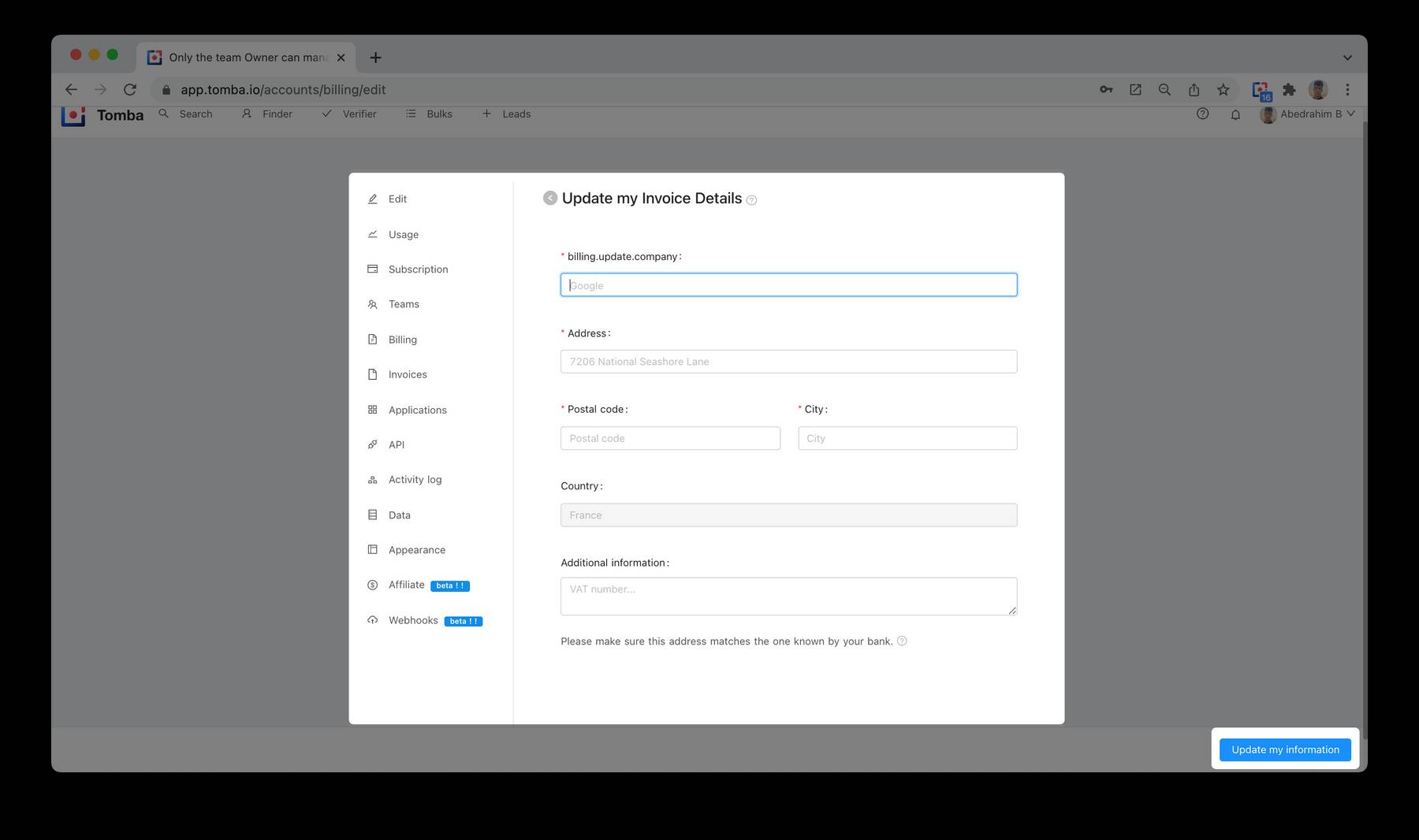 Related Articles
Still have questions?
If you have any issues or questions about Tomba, feel free to contact us, we will be happy to help you!