You can delete your account at any time by visiting your account settings. To do so, take the following steps:
Go to Account Settings you'll need to be logged in to access your account settings.
Select Delete my account and follow the prompts
This process is compliant with the General Data Protection Regulation GDPR.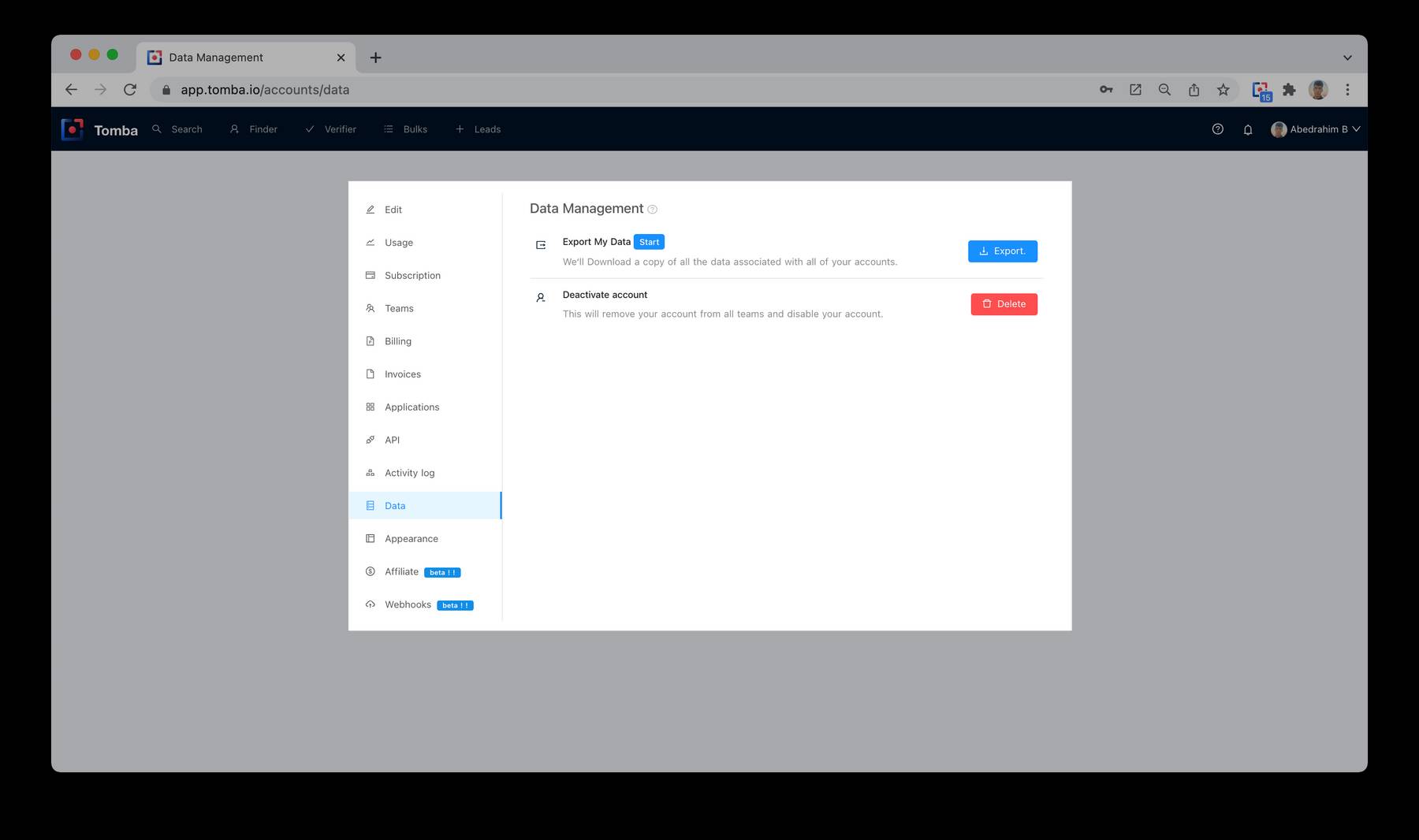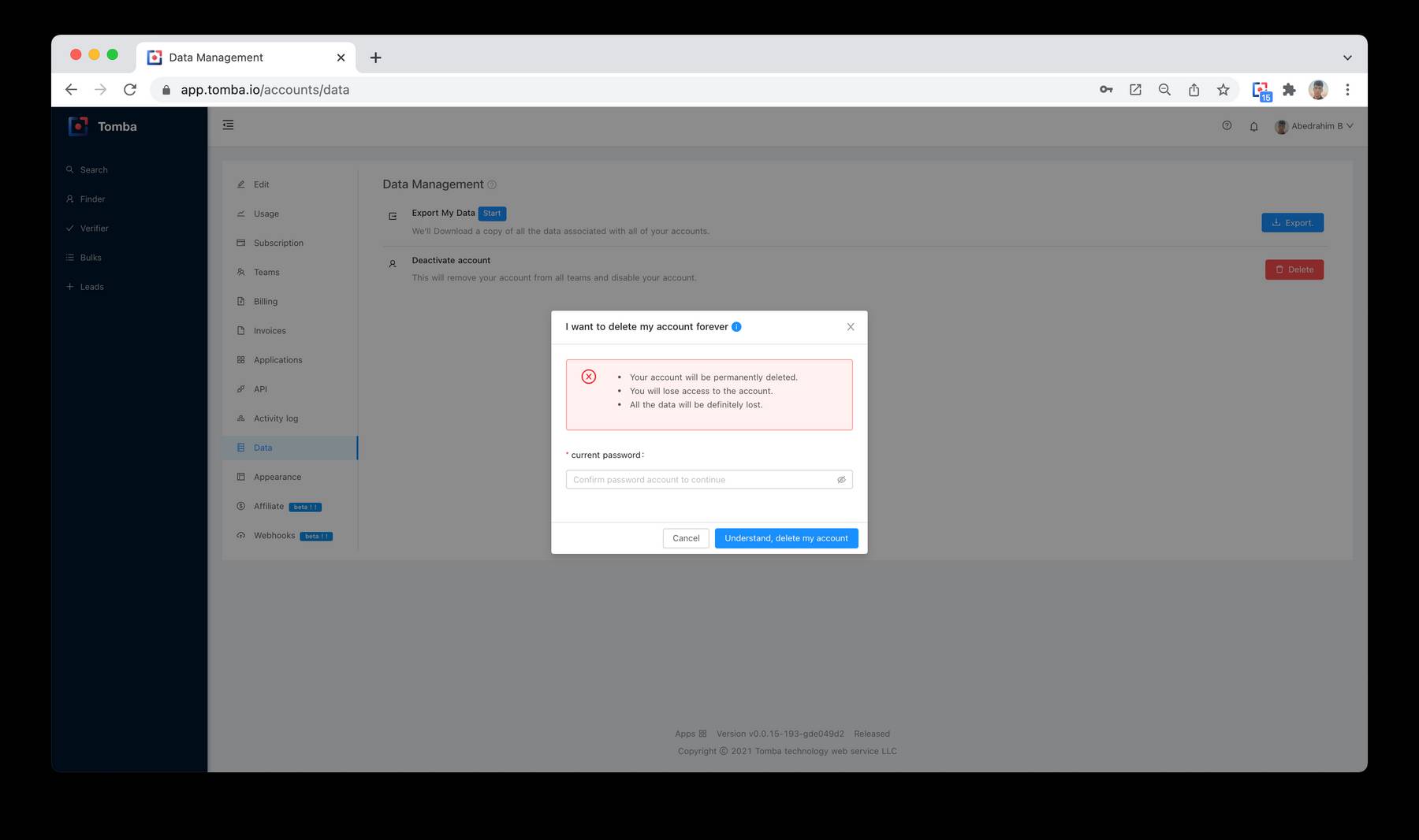 Related Articles
Still have questions?
If you have any issues or questions about Tomba, feel free to contact us, we will be happy to help you!