Tomba offers a Pipedrive integration that allows connecting with your Pipedrive account to quickly export new generated leads.
This tutorial will show you how to connect Tomba to your Pipedrive account to quickly synchronize your leads.
To get started simply go to the Connected applications section of your account.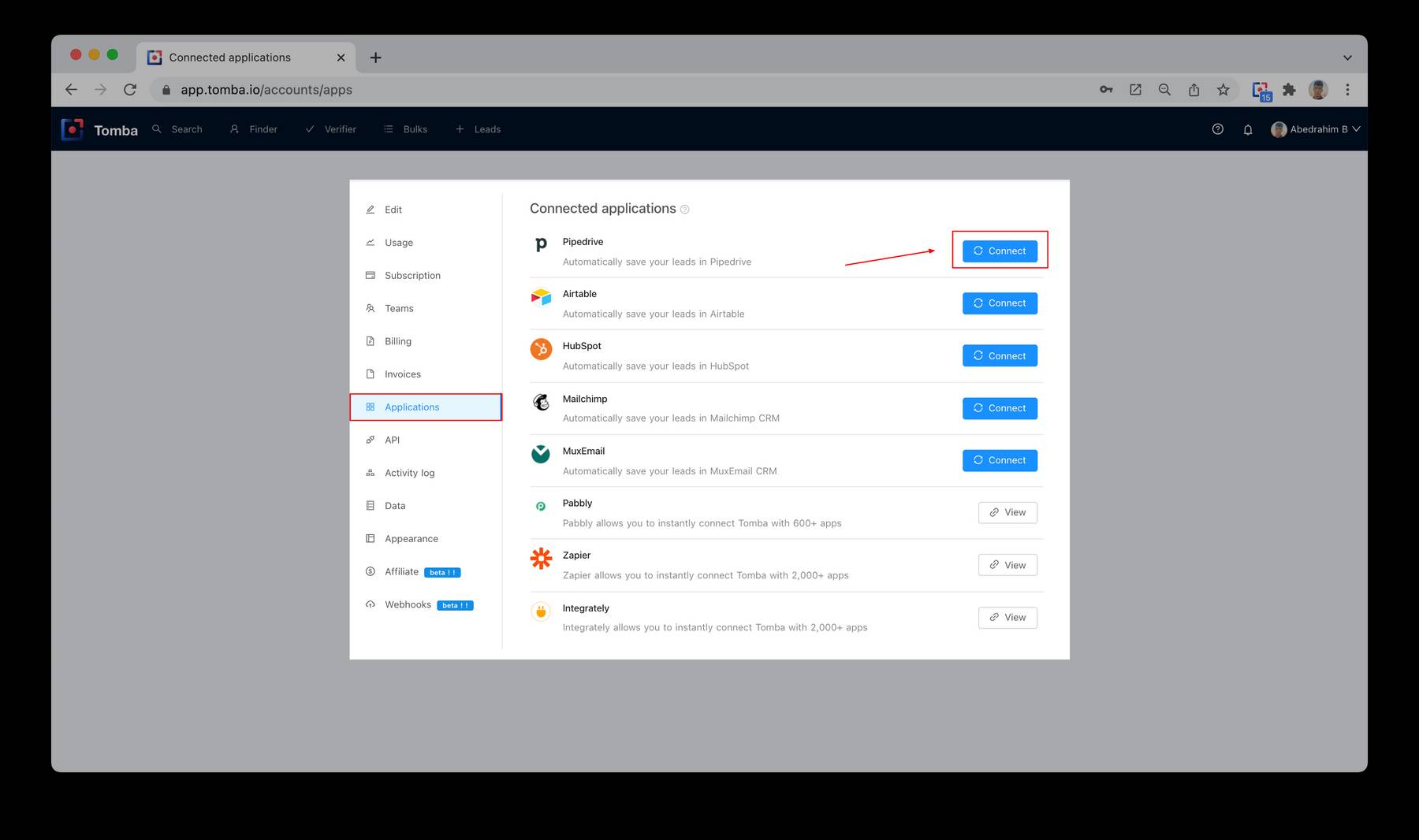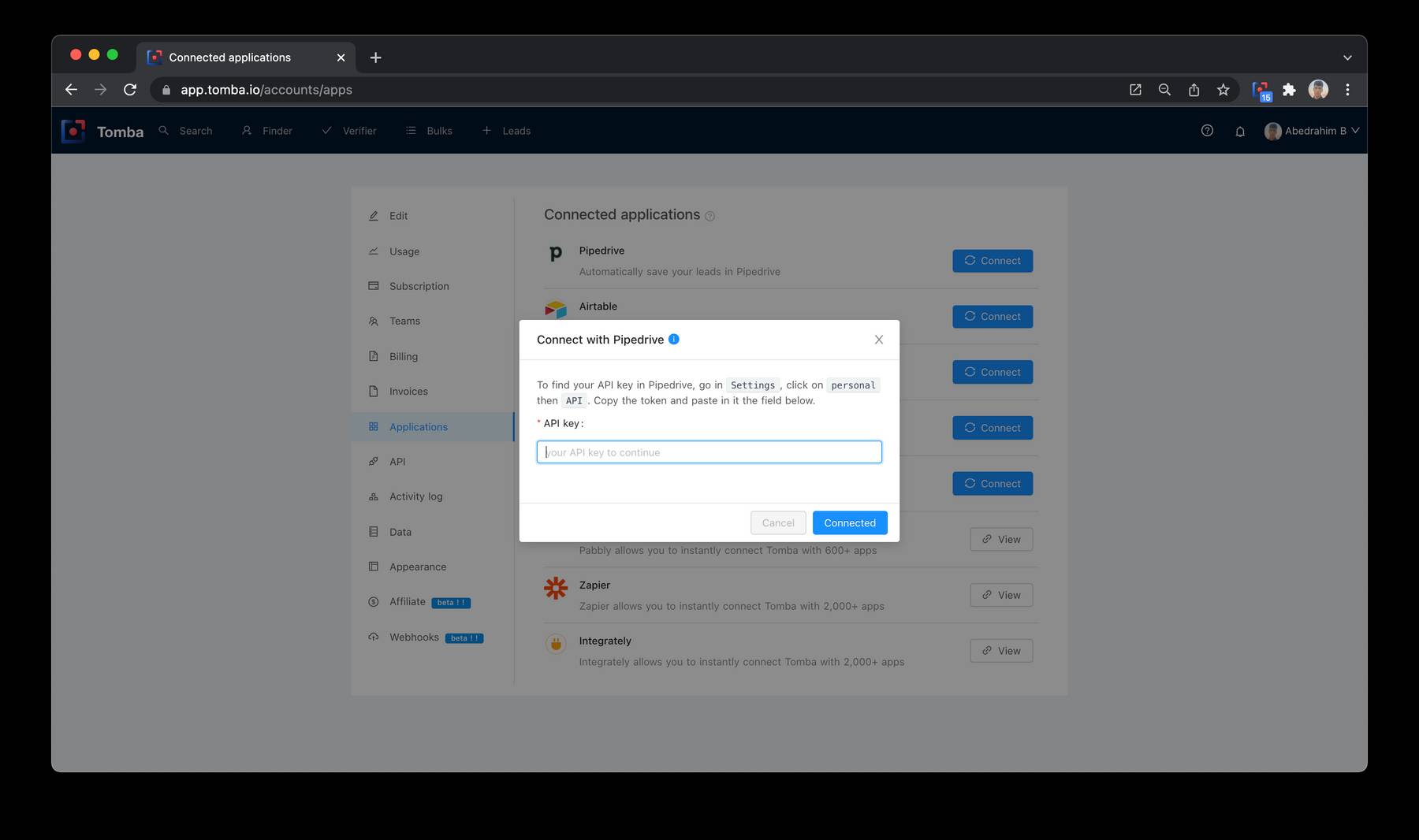 Enter your Pipedrive API key in the text box. You'll find your personal API token in the API inside the Settings->Personal->API section of Pipedrive.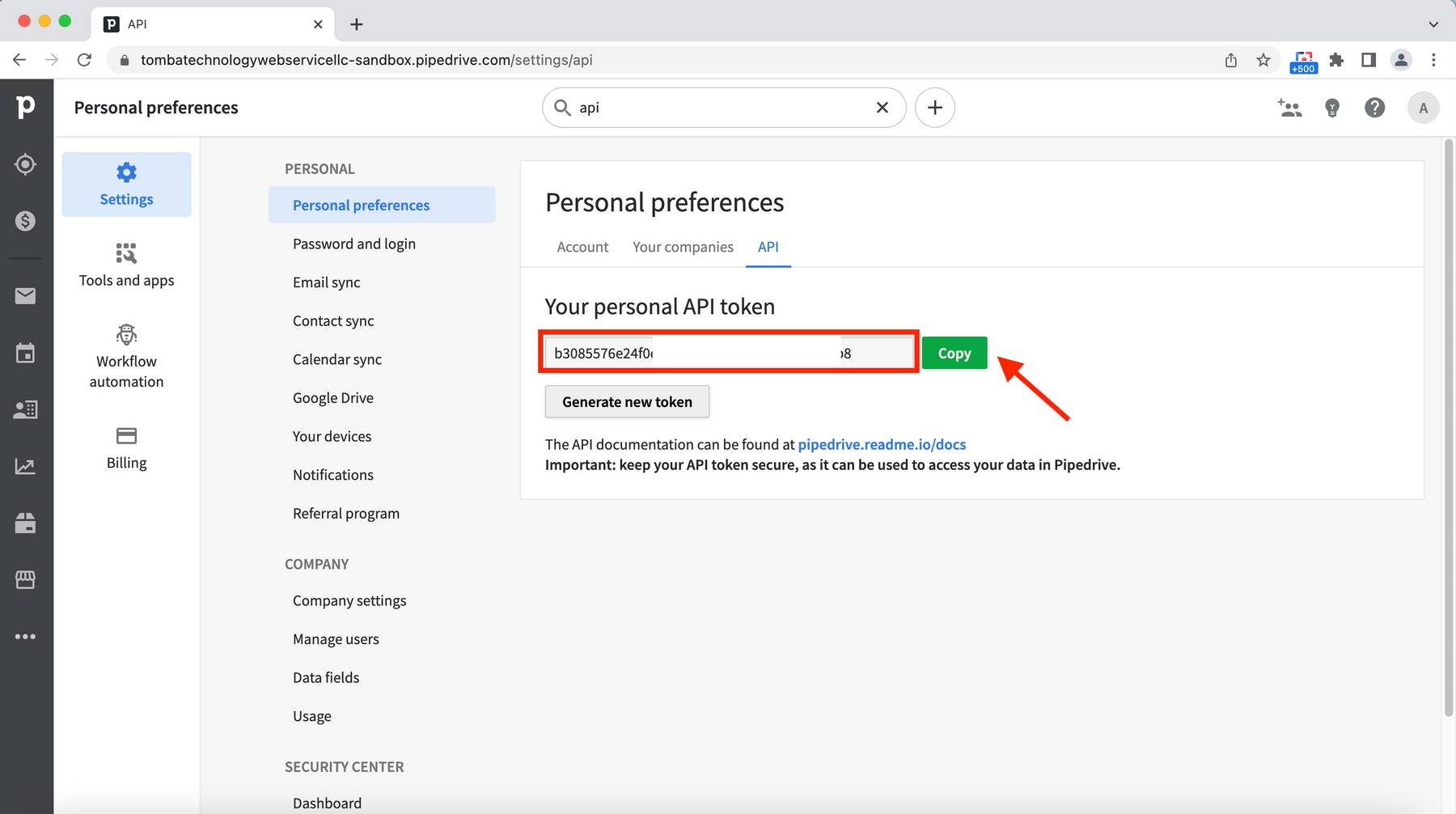 Add new leads to your list.
Log in to your Pipedrive account and select the People section inside Contacts. There you'll see all the leads previously created on Tomba .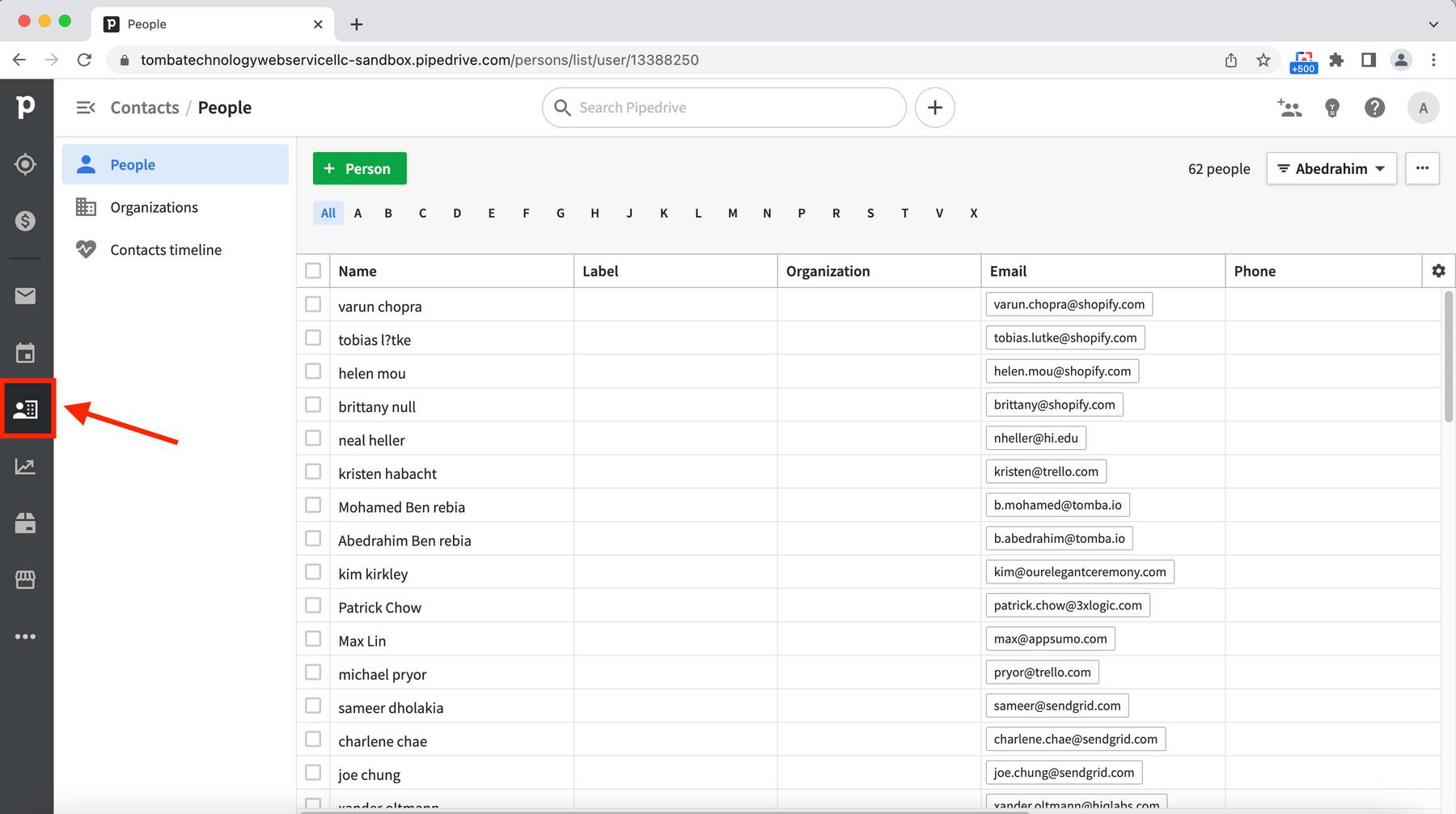 Please note: Tomba will automatically synchronize both newly generated leads and leads already saved before launching the integration.
Related Articles
Still have questions?
If you have any issues or questions about Tomba, feel free to contact us, we will be happy to help you!