As part of your agreement with Tomba, we strongly recommend that you do not share your credentials such as API, SECRET KEY with others. If you need to share a plan with a team member, simply add them to the "Team" section of your account.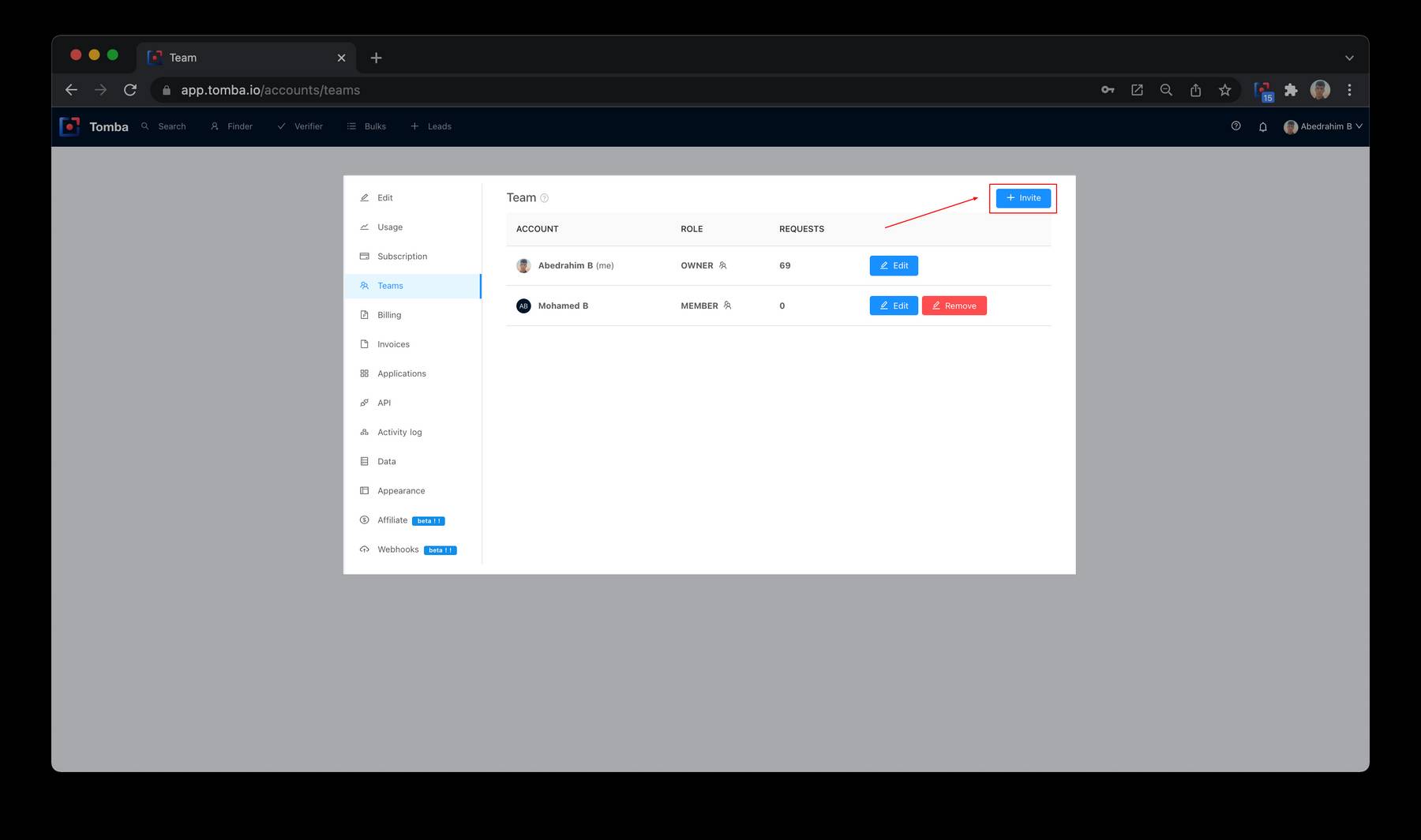 Enter the email address associated with the person you want to add to your team. You can invite team members that work outside your company/organization too.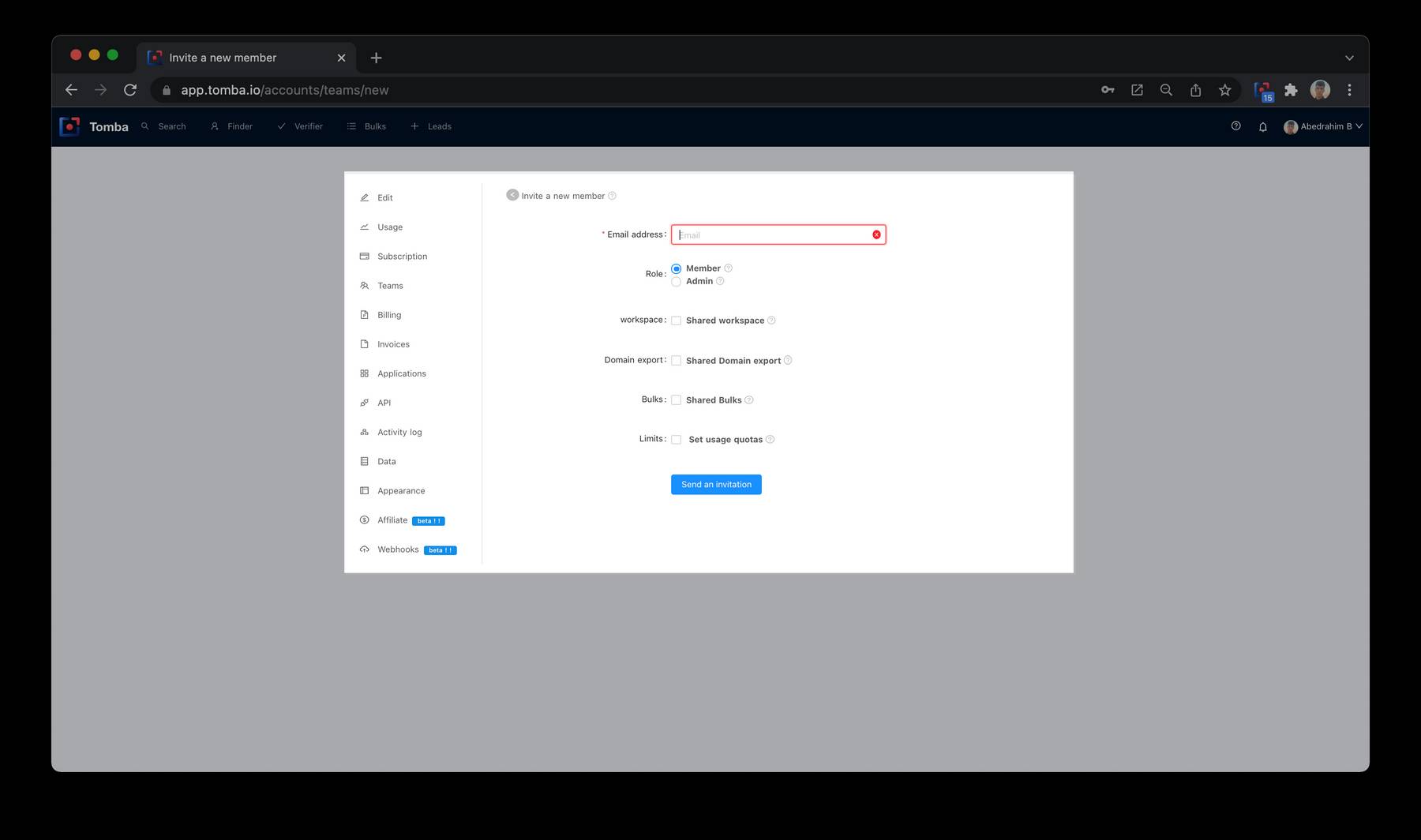 By doing this, all the members will share the common monthly quota allowed by the subscription and share list of leads. You, as admin, will be able to add/remove members as well as monitor the activity of each member.
Related Articles
Still have questions?
If you have any issues or questions about Tomba, feel free to contact us, we will be happy to help you!