Share resources with other team members
In the Team section, you can select team members and share resources to maximize collaboration.
Choose "Edit" next to the team member you'd like to share the workspace with: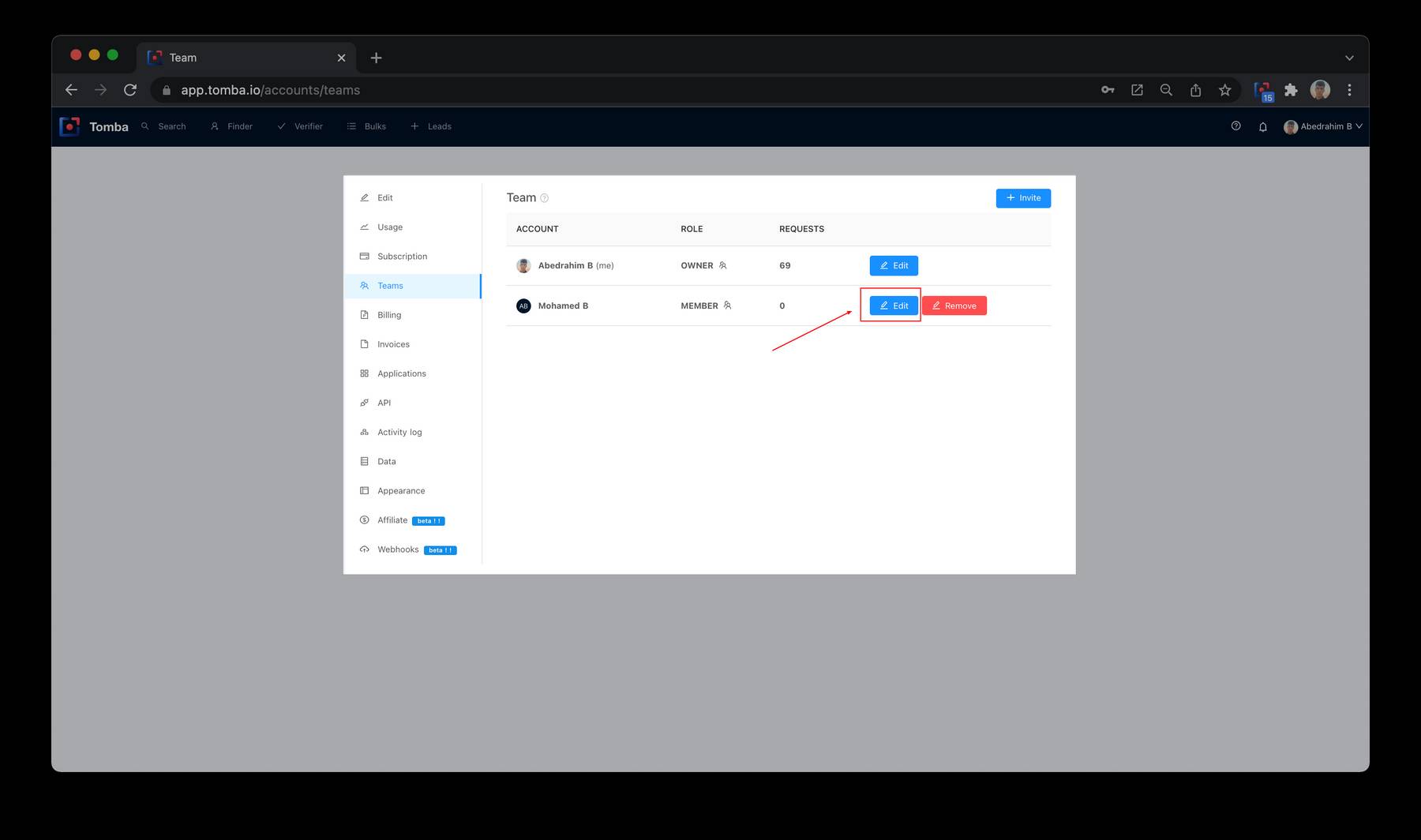 And select the "Shared workspace" option: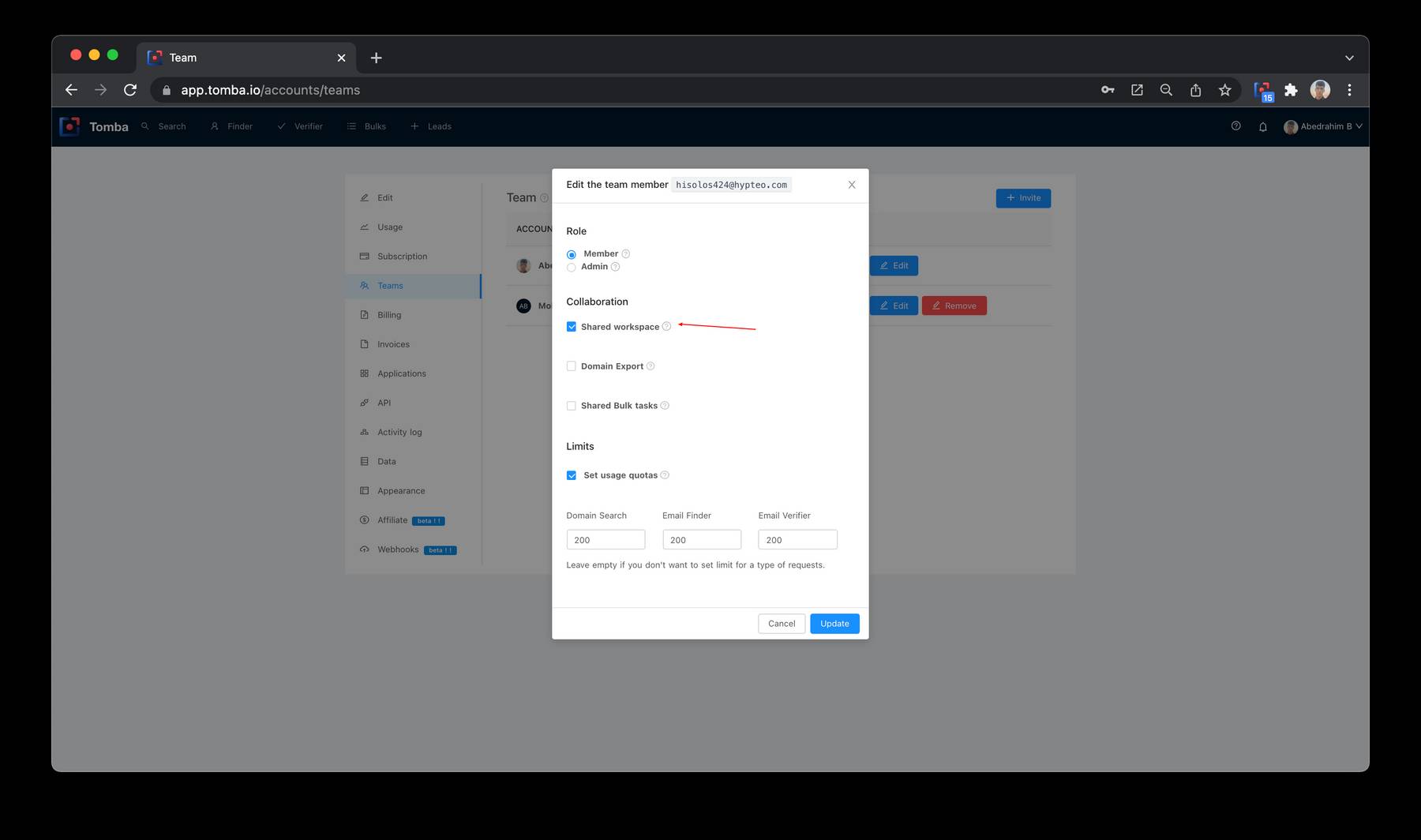 All the list of leads and bulks tasks will be commonly shared between you and the selected team member.
Getting Help
If you've tried the steps above and still haven't received a verification email, contact Support.