Of course! Yes, you can share quotas with your team. Choose "Edit" next to the team member you'd like to share the workspace with: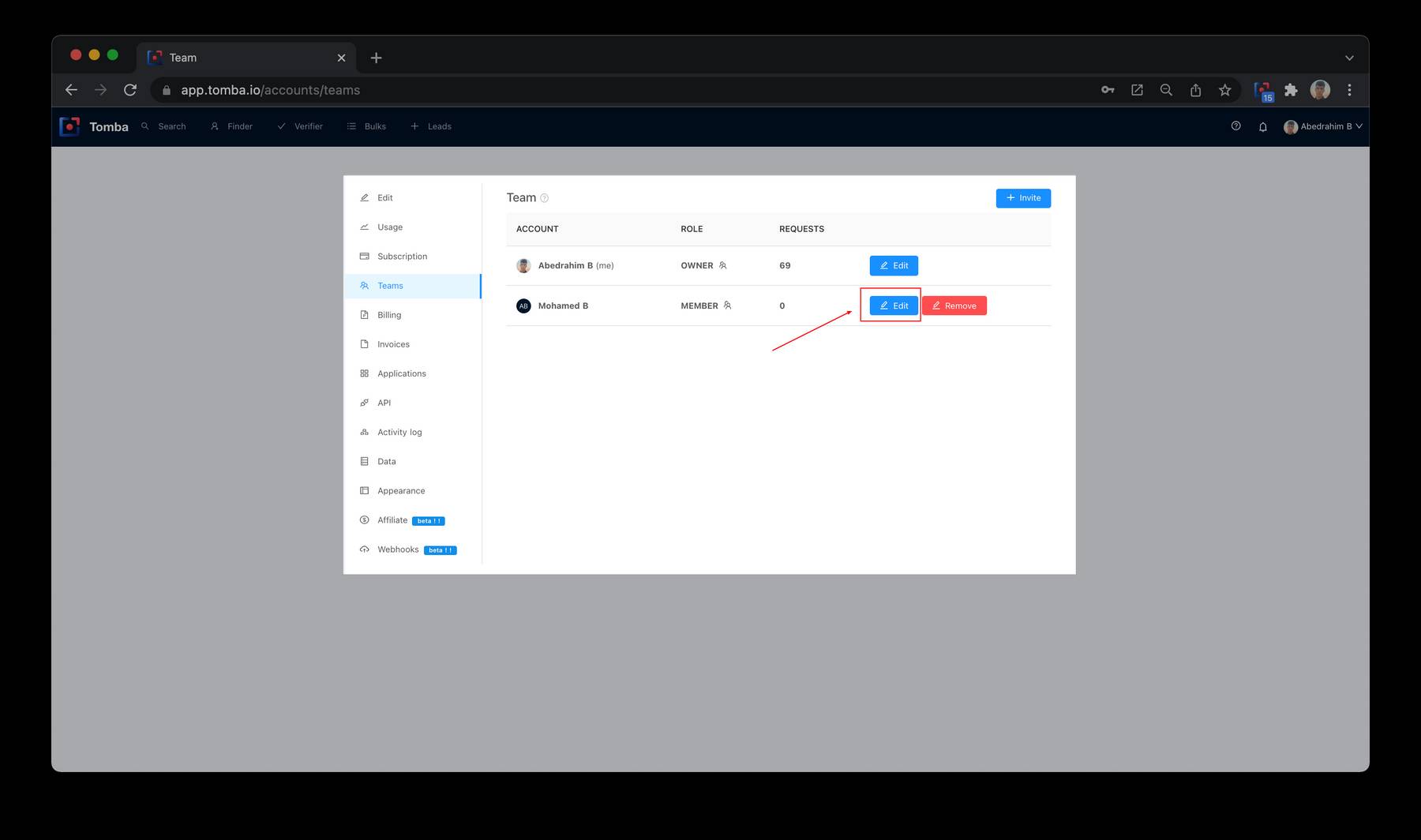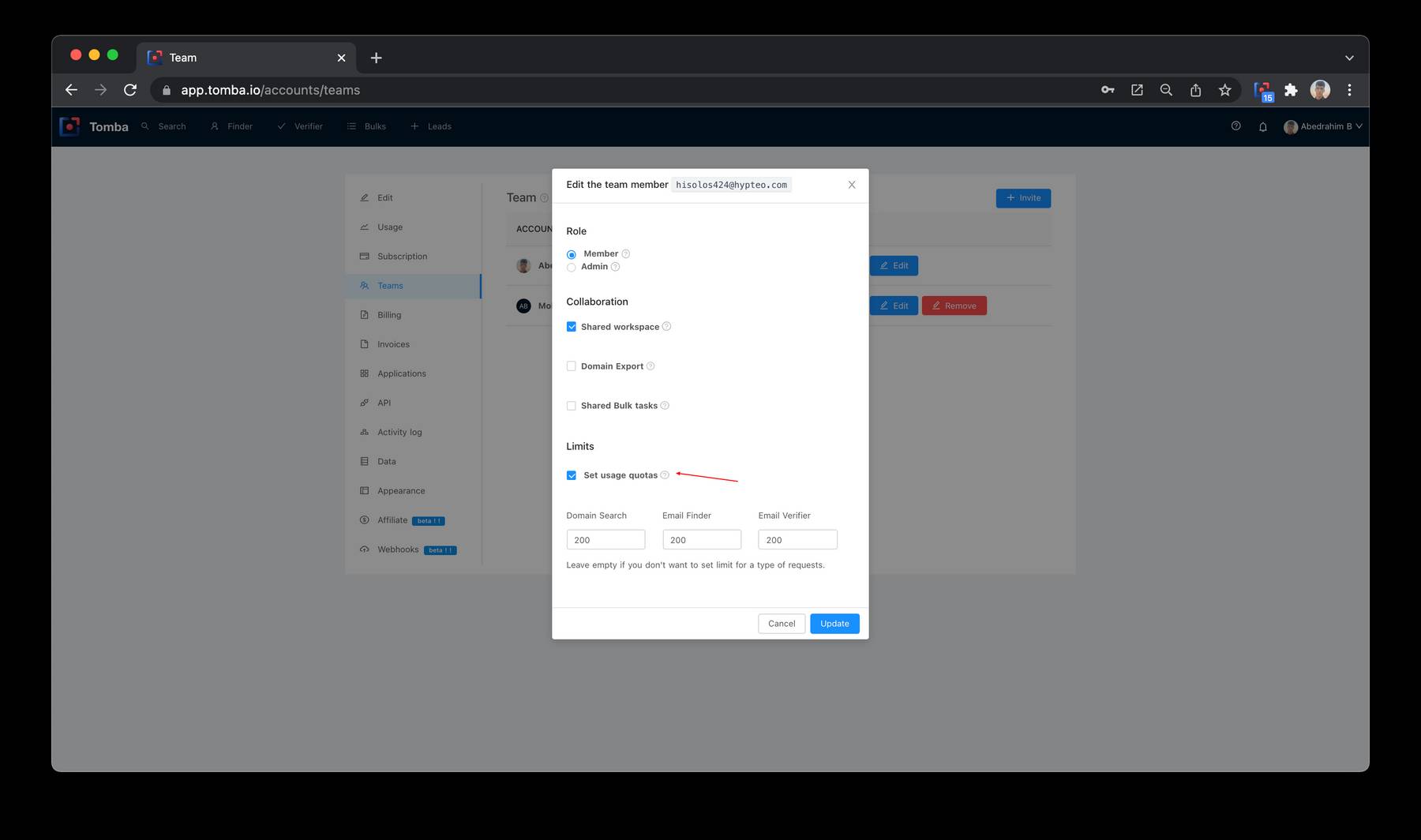 Related Articles
Still have questions?
If you have any issues or questions about Tomba, feel free to contact us, we will be happy to help you!