Tomba offers a Airtable integration to easily integrate with your Airtable account and automatically export new generated leads.
This tutorial will show you how to connect Tomba to your Airtable account to quickly synchronize your leads.
To get started simply go to the Connected applications section of your account.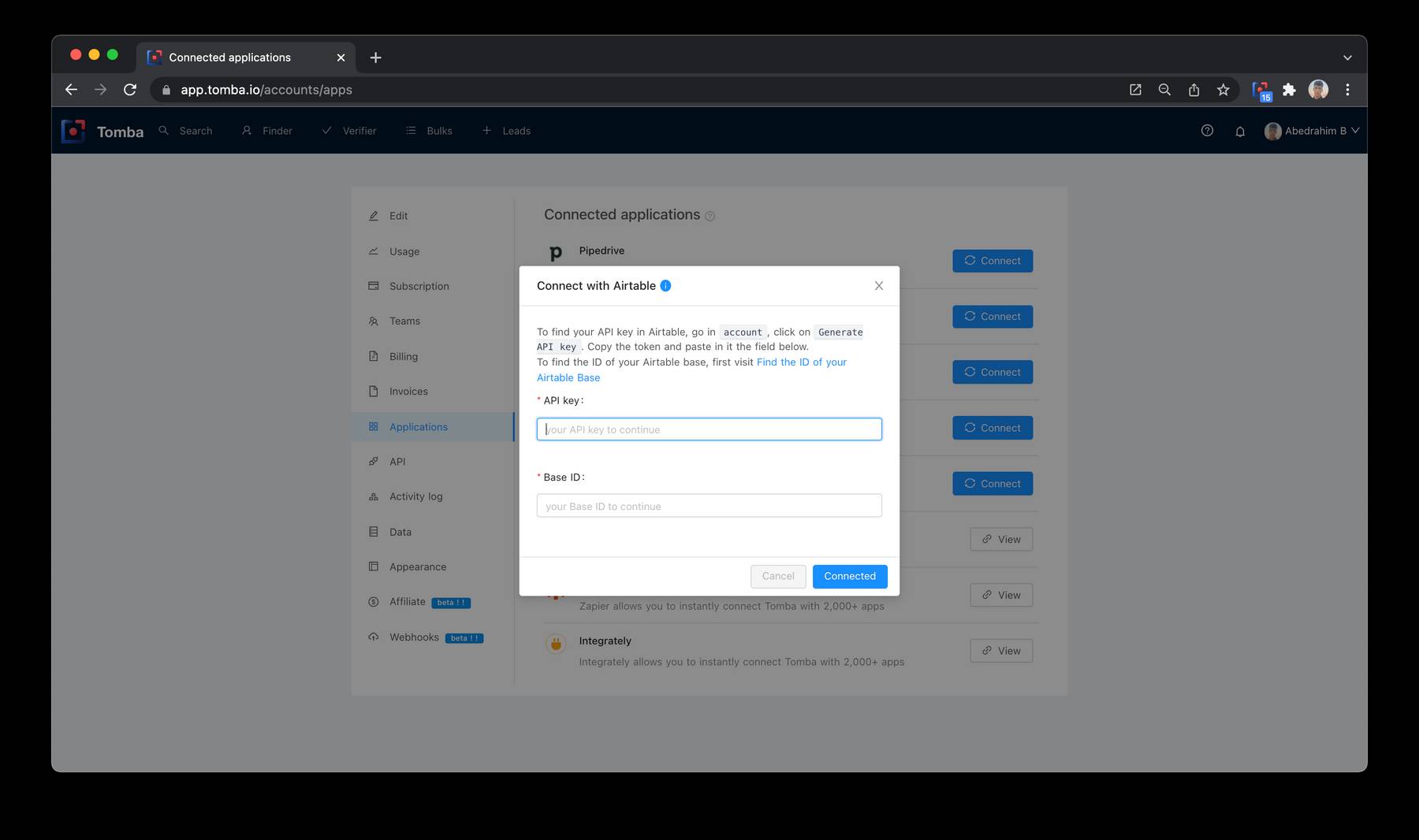 Enter your Airtable API key in the text box. You'll find your personal API Key in the API inside the Airtable Account section of Airtable.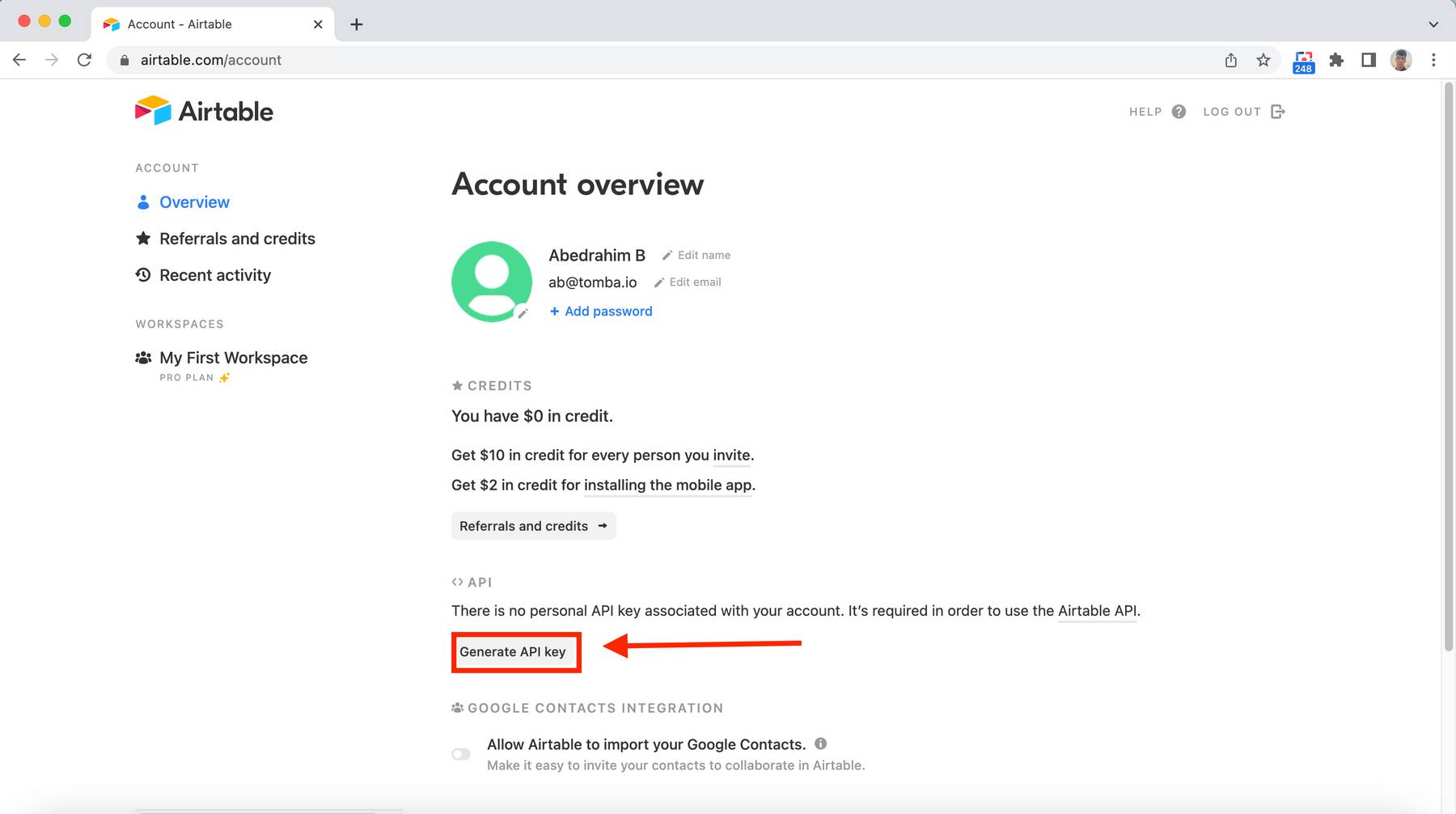 Enter your Airtable Base ID in the text box. You'll find your Base ID in the API airtable.com/api.
Create table on Airtable name it tomba-io-auto-sync table name required
Create New fields with name : Name Email Website Country Position Twitter Linkedin Company Lead Source Notes Created at Updated at all fields required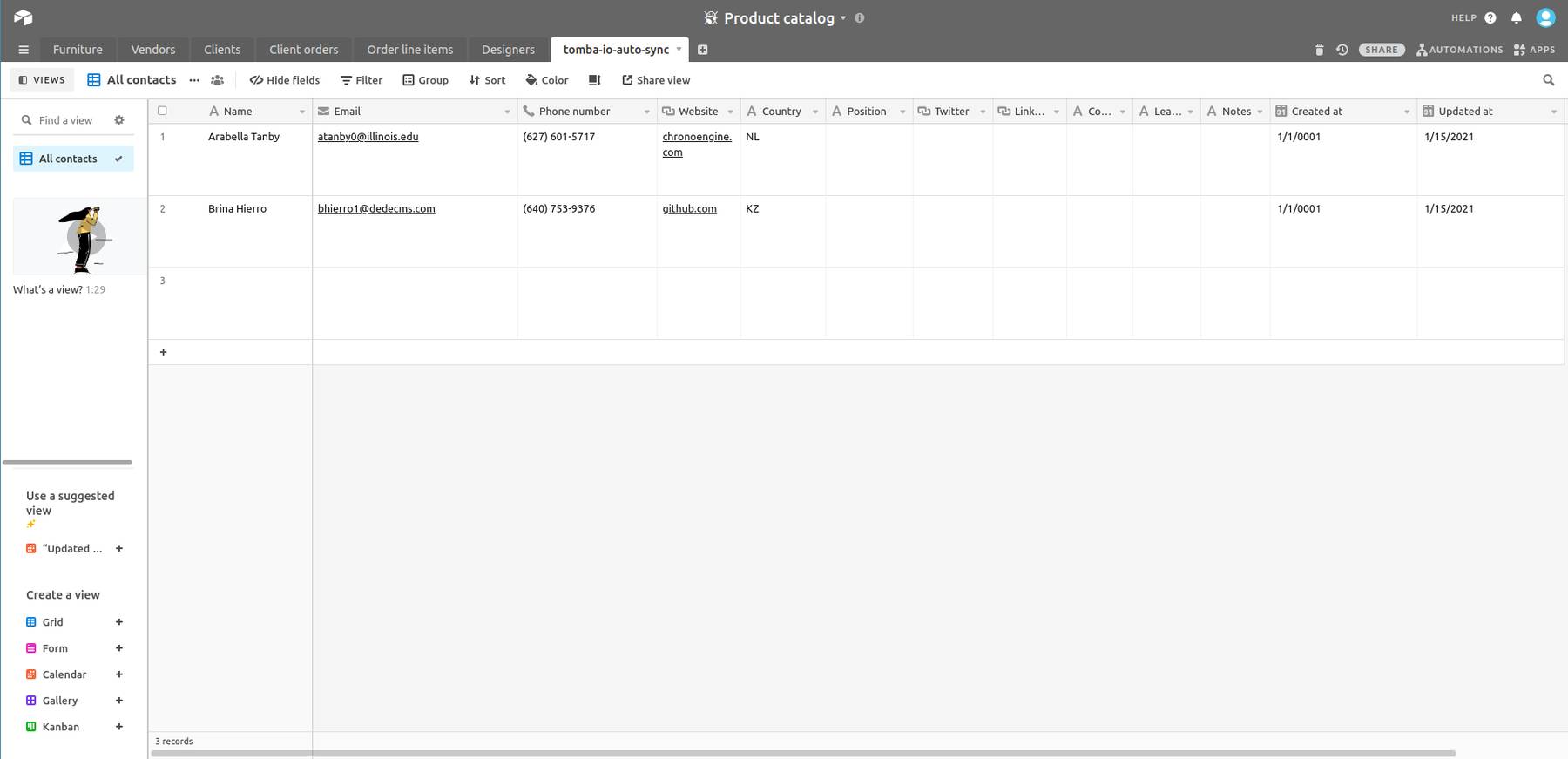 Add new leads to your list.
Log in to your Airtable account and select the Product catalog section inside table tomba-io-auto-sync. There you'll see all the leads previously created on Tomba.
Please note: If you have any custom Airtable fields, unfortunately, you won't be able to sync them with Tomba at the moment.
In case you are using the Professional Edition you may have to contact Airtable Support to enable the API. For the Enterprise Edition and the Unlimited Edition it is automatically enabled.
Tomba will automatically synchronize both newly generated leads and leads already saved before launching the integration.
Still have questions?
If you have any issues or questions about Tomba, feel free to contact us, we will be happy to help you!