Bulk Enrichment
Upload a list of emails To start a new Bulk Email Finder:
Go to the Bulks page.

Click on Bulk Enrichment

Select + New bulk and name your bulk.
Upload your file
Our system is designed to handle CSV and TXT for all delimiters. However, if you do run into any errors, there are a few things you can do to make the process more smooth: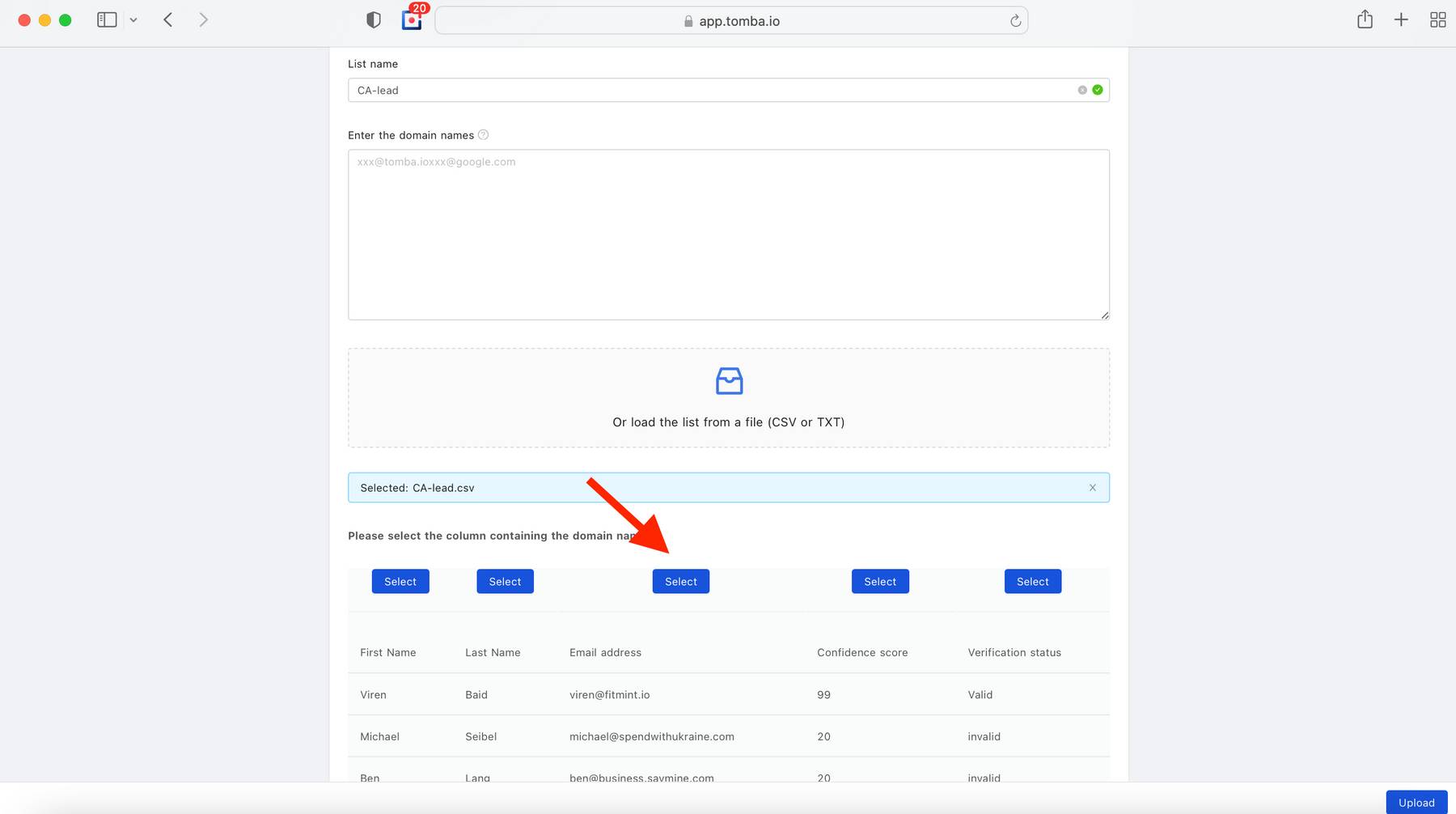 If you are using a spreadsheet or CSV, make sure that all of your emails are in the same column.

Before uploading a CSV, it is always a good idea to open your list in a spreadsheet editor (Microsoft Excel, OpenOffice Calc or Google Sheets) and save as a CSV. These programs ensure that your CSV is properly formatted.
Here are the possible Fields discovered with enrichment:
Job Title
Social Profiles
Gender
Location
Sources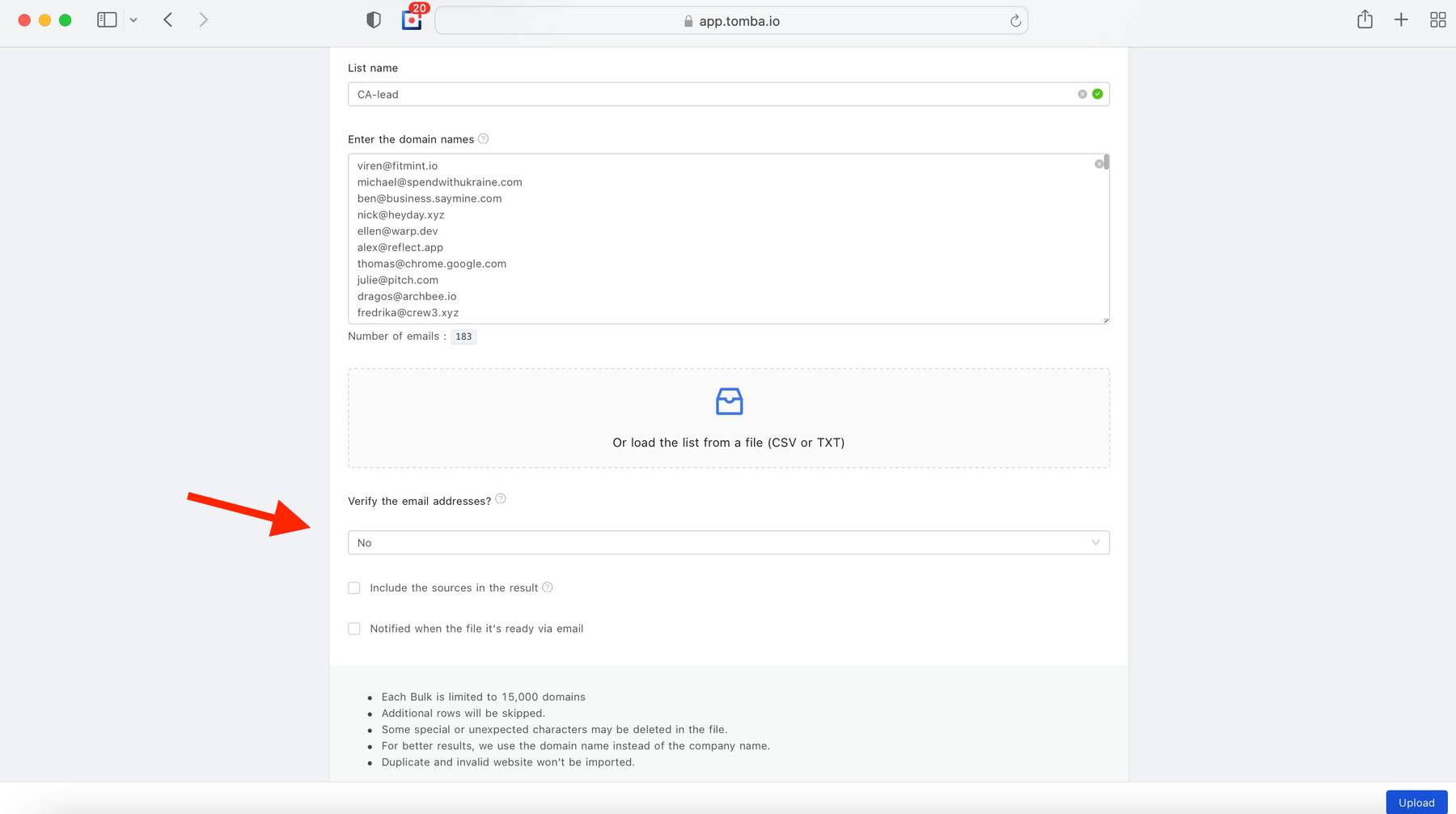 Download and understand your results
The emails found will automatically be validated by Tomba. Once your file is processed, you will be able to see how many emails were found, and an overview of your results according to the validity of the emails:
In the Download in CSV section, you will have the option to download all the email addresses found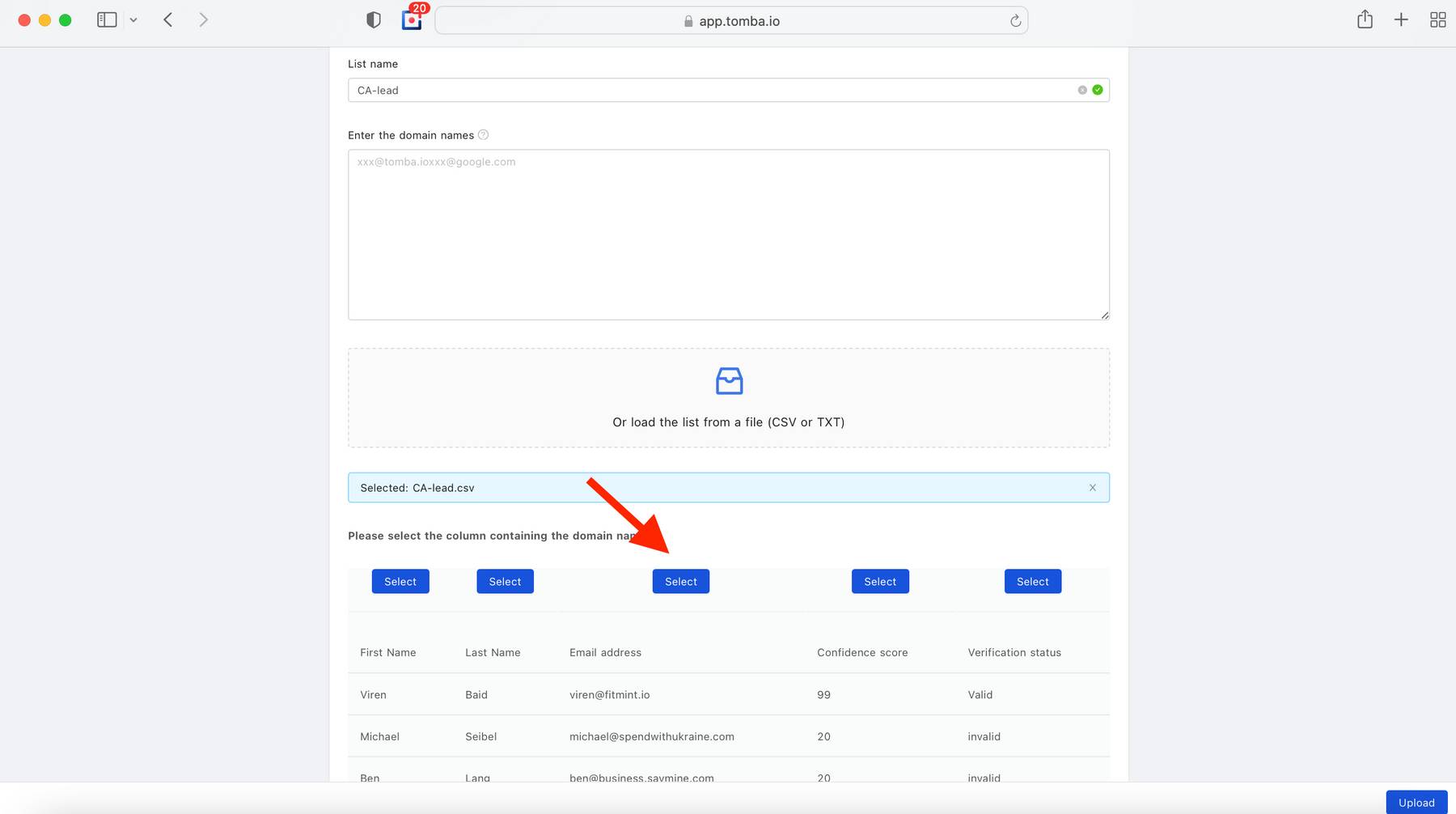 Browsing your uploaded tasks
We have the following actions you can perform:
Sort: you can sort through your uploaded tasks by Bulk title, Status, and Created Date.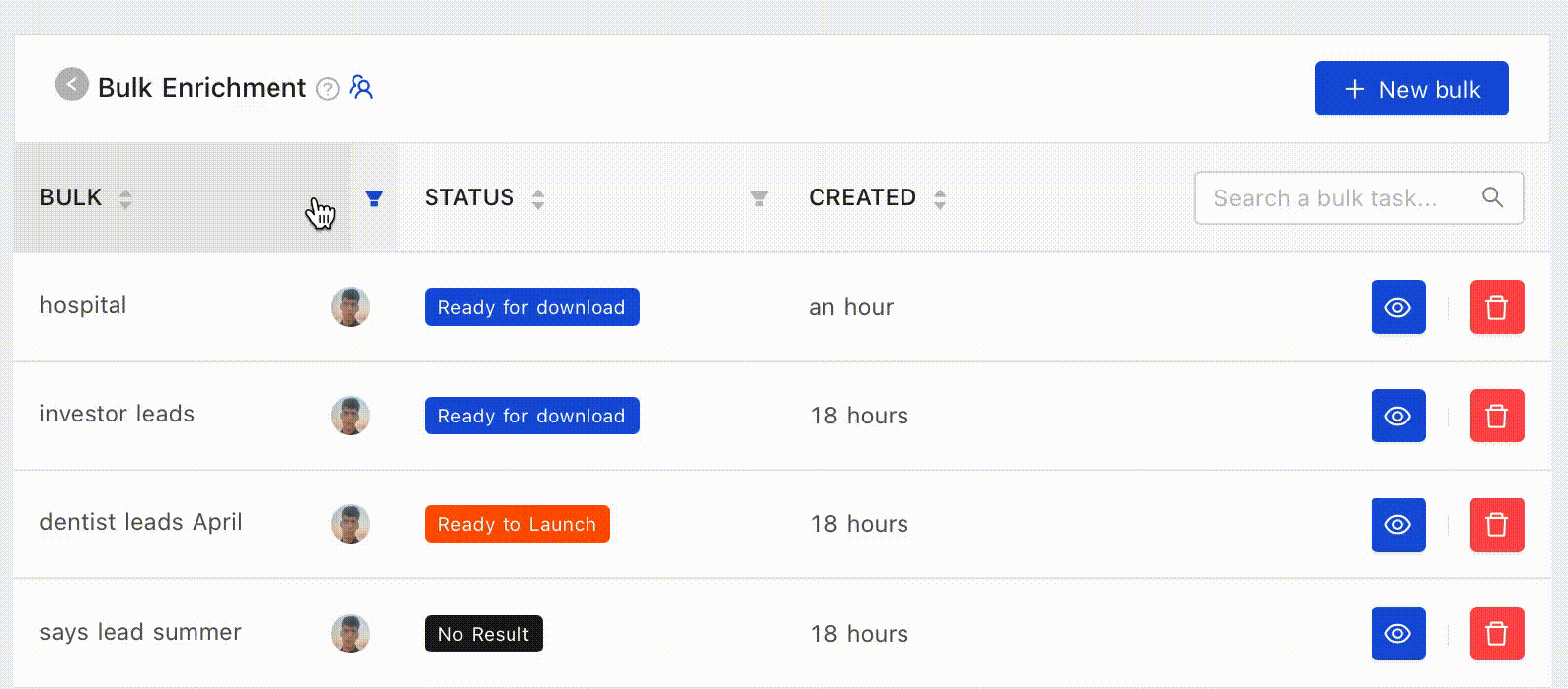 Search: the ability to search by a specific bulk task

Rename: renaming your bulk task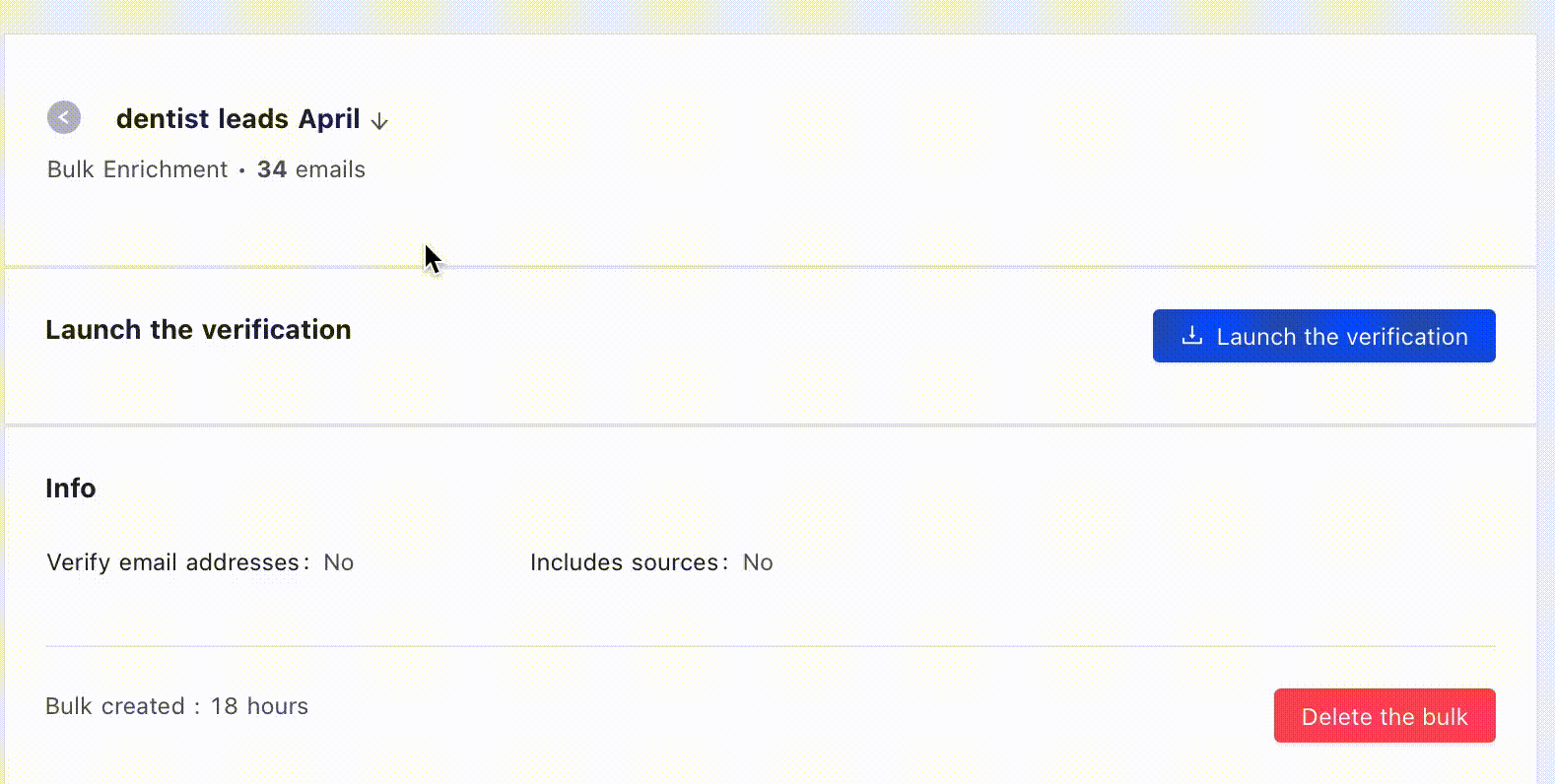 Delete: you can now access a dropdown for each uploaded task. Through the dropdown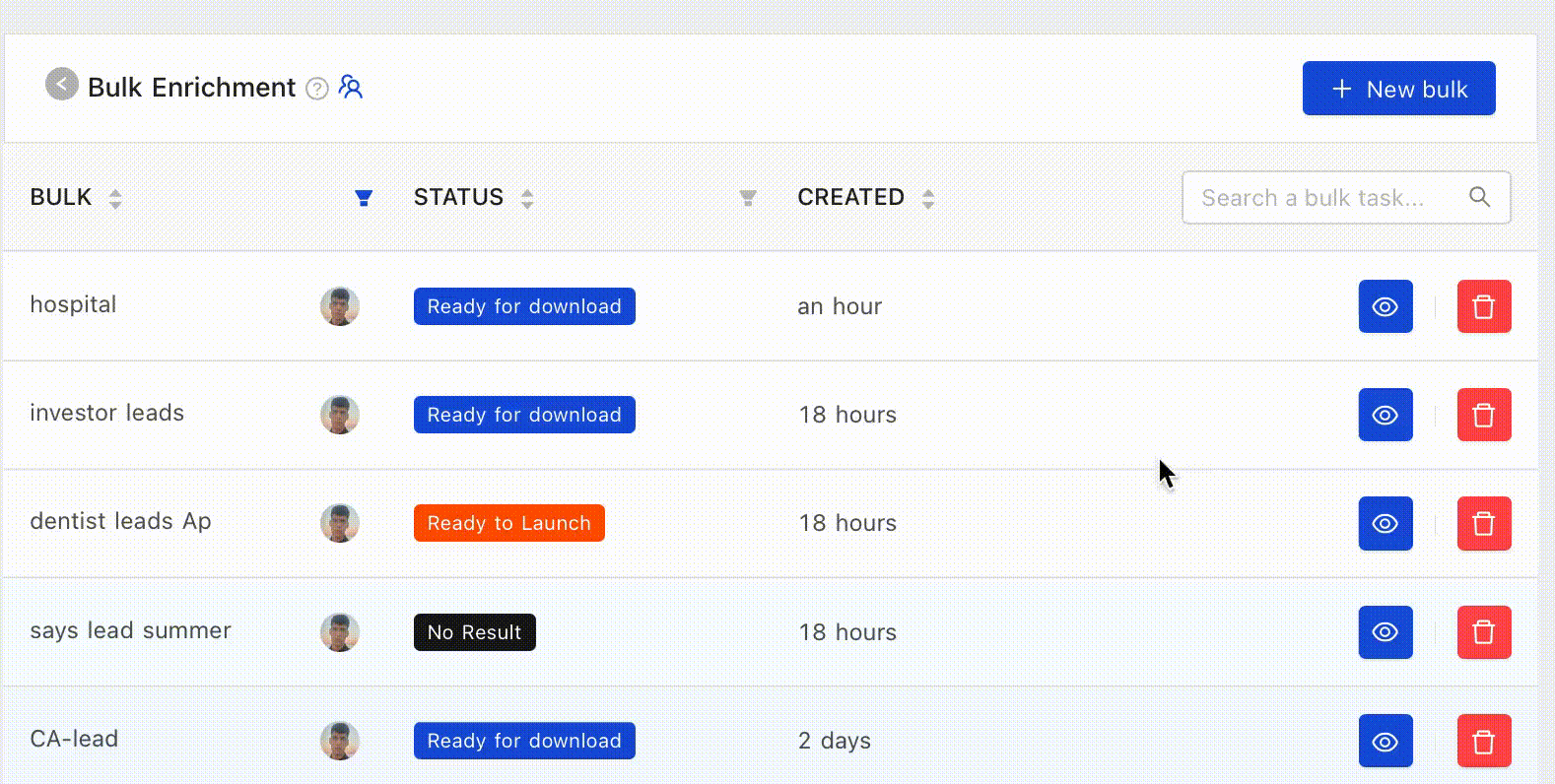 Related Articles
Still have questions?
If you have any issues or questions about Tomba, feel free to contact us, we will be happy to help you!