Tomba's enrichment are a feature that allows you to discover the lead details of a contact
Fields discovered with enrichment
Job Title
Social Profiles
Gender
Location
Sources
Profile Picture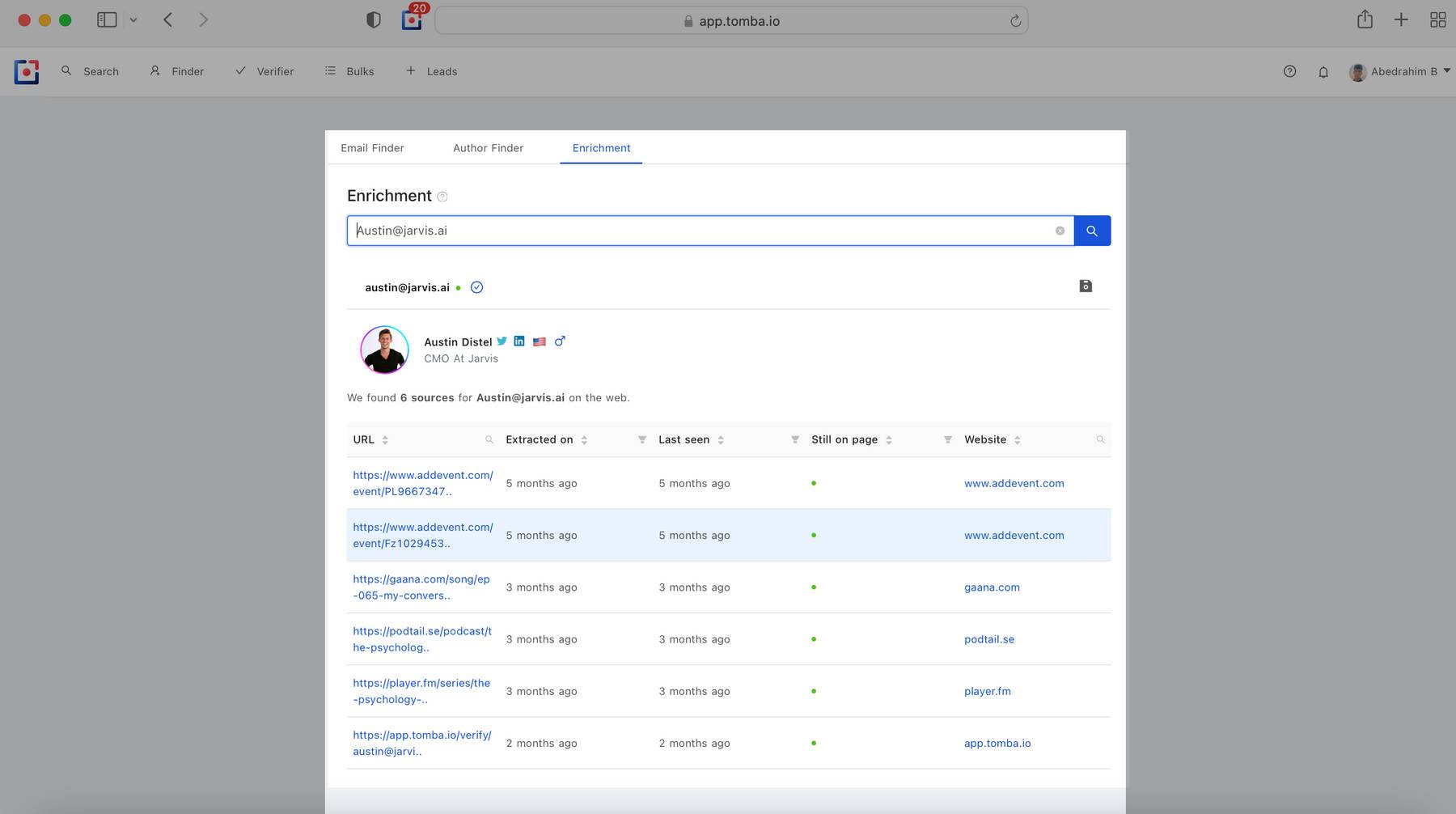 Tomba's enrichment tool gives you valuable insights so that you can better target your email list, create a smart cold-email sequence, &more!
Click the "+ SAVE" icon next to the email to save it as a lead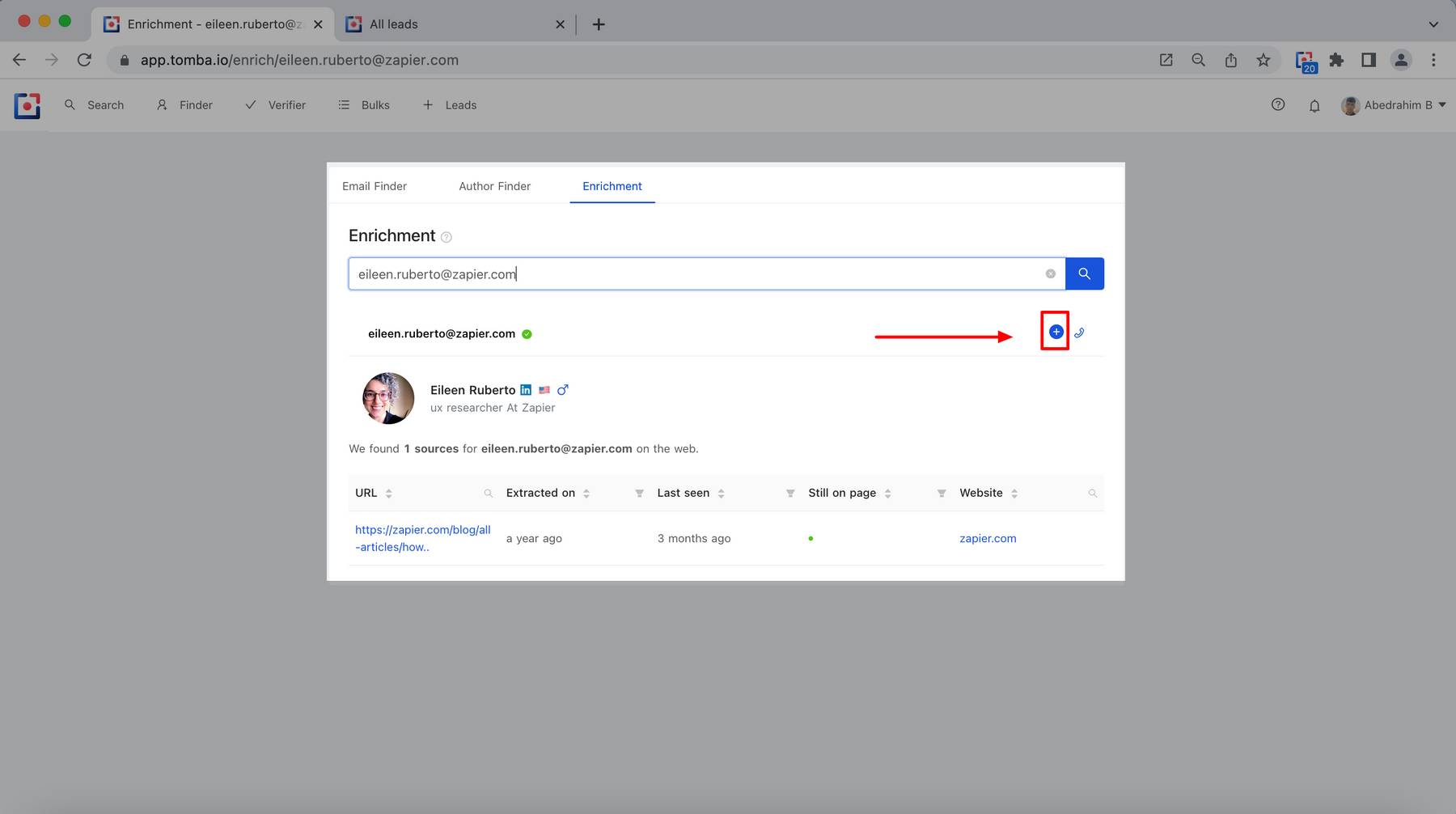 Verifying the email address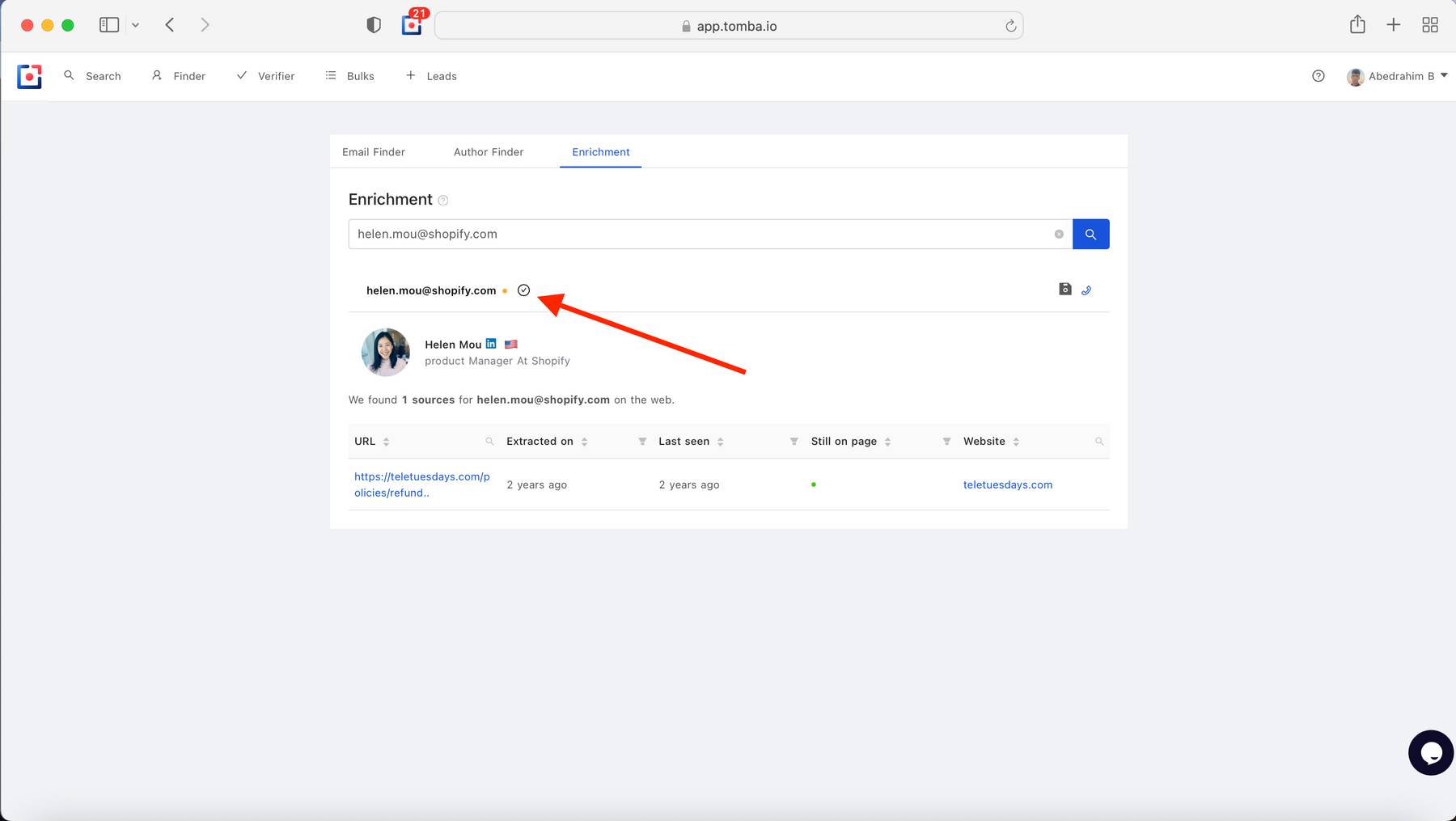 Get the phone numbers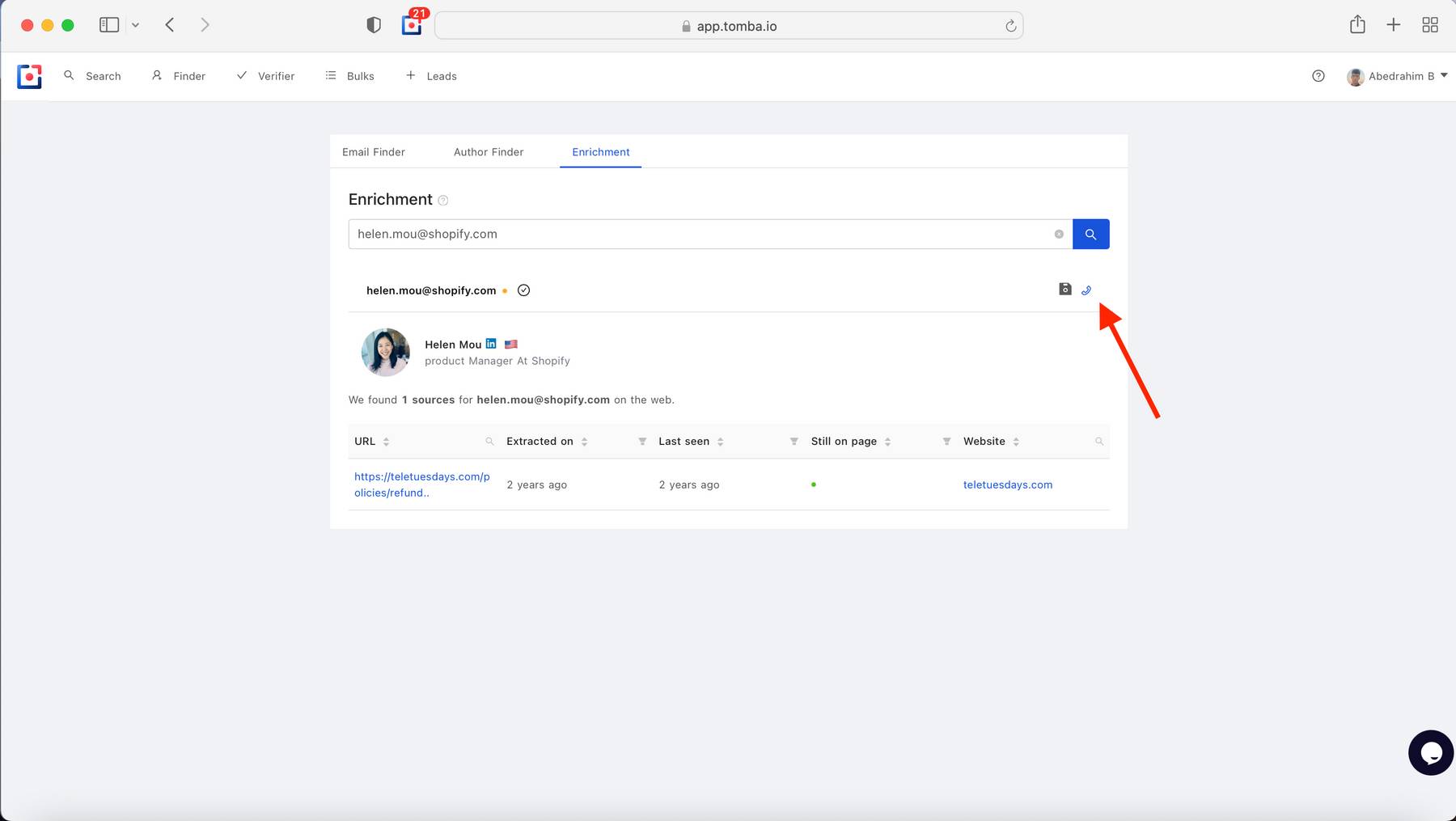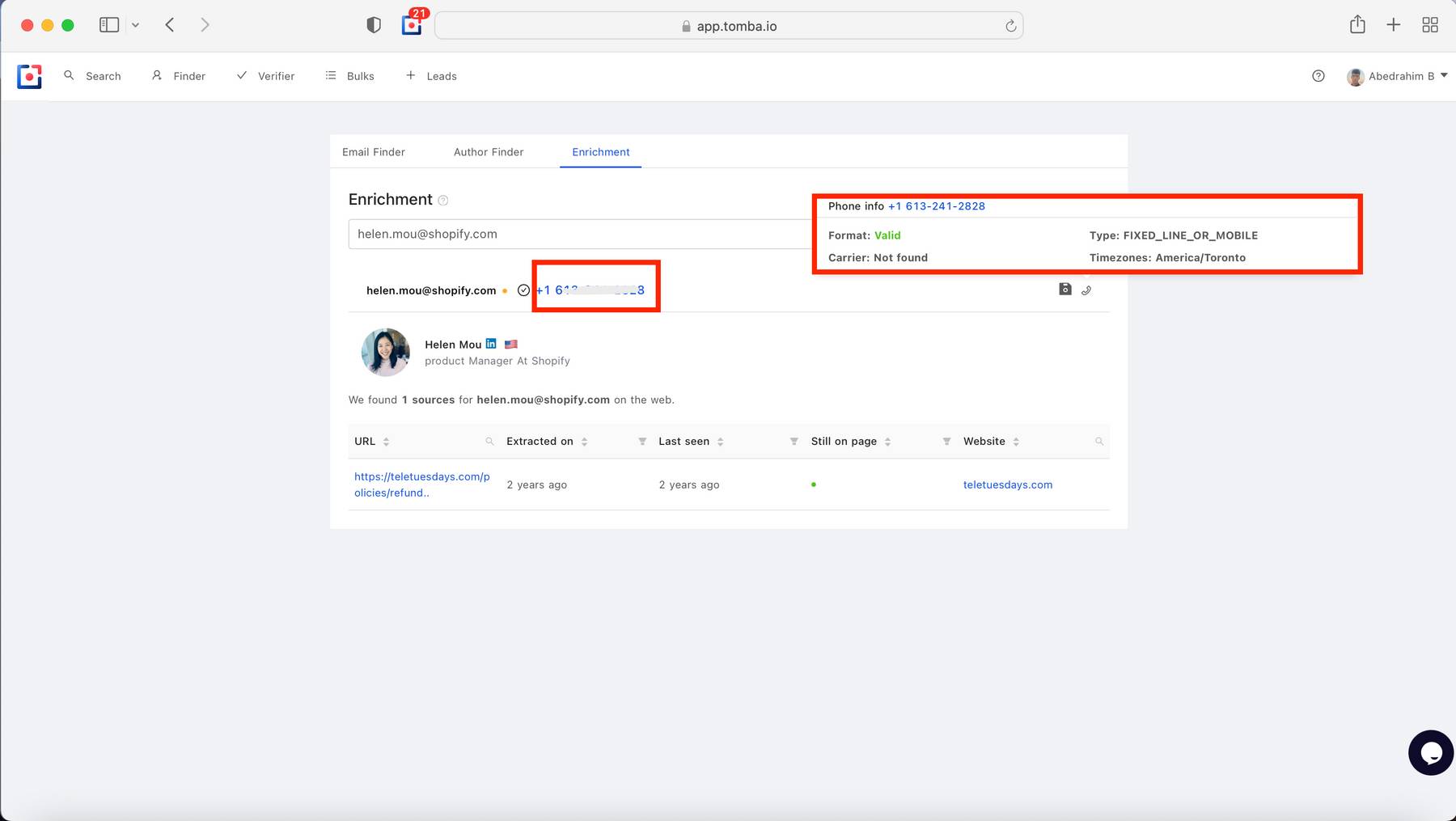 Show sources for the emails found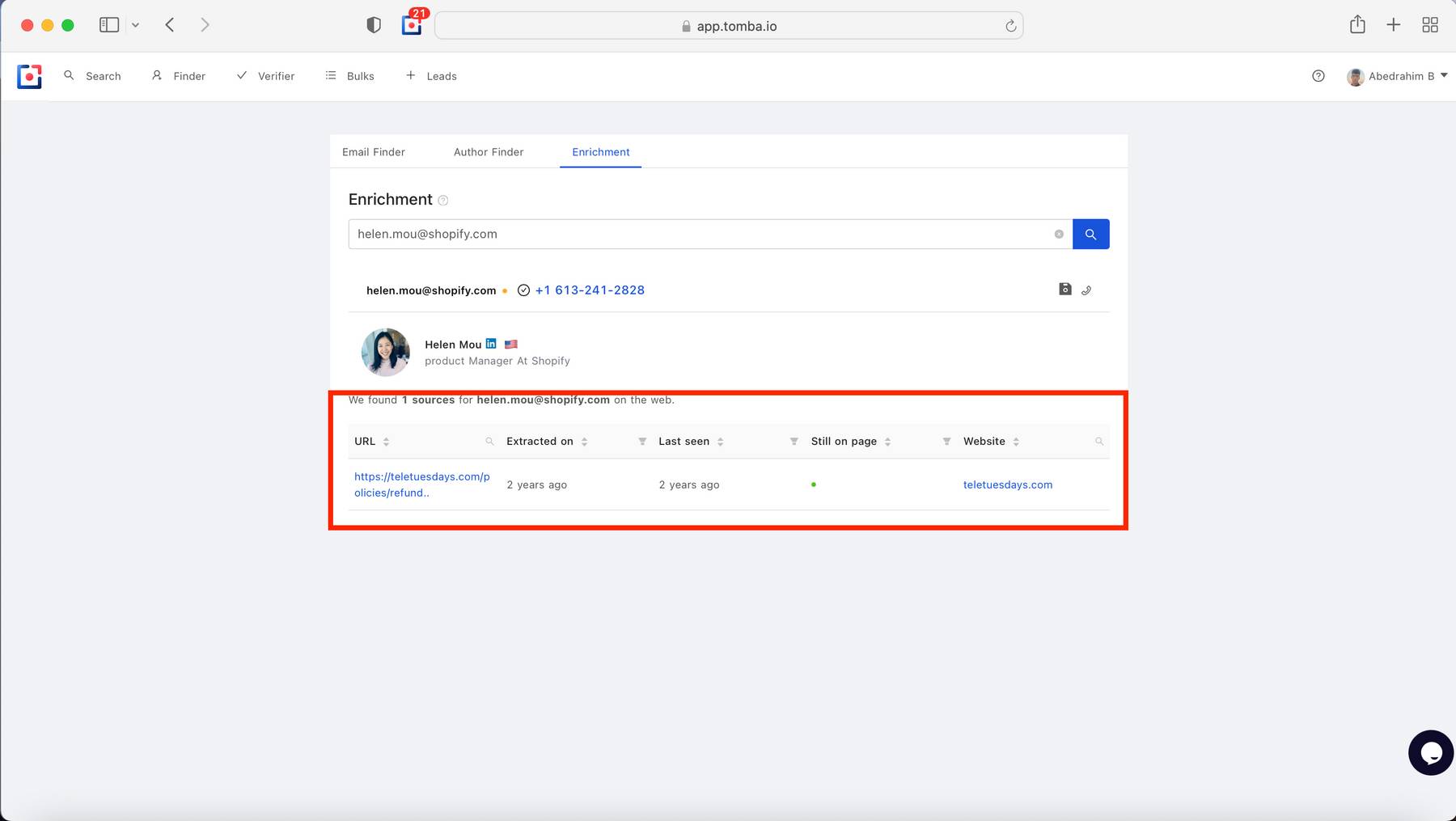 Related Articles
Still have questions?
If you have any issues or questions about Tomba, feel free to contact us, we will be happy to help you!