What are leads
A lead is a potential contact for you and your organization. Saving leads in Tomba helps to keep a record of new people to contact to better automate your marketing efforts or to simply save important professional contacts.
Saving a new lead in Tomba like adding a new contact to your agenda. You can always access to it, edit the information on it and import it in your favourite CRM.
How can I add a lead
Leads can be saved directly from the Domain Search or Email Finder. Every email provided by Tomba with a full name has a "+" symbol next to it.
Domain Search

Email Finder

To save a lead simply click the "+" button next to each contact you would like to save.
Go to the leads section of your account and click the + New Lead button after selecting the list of Leads where you want to create the lead.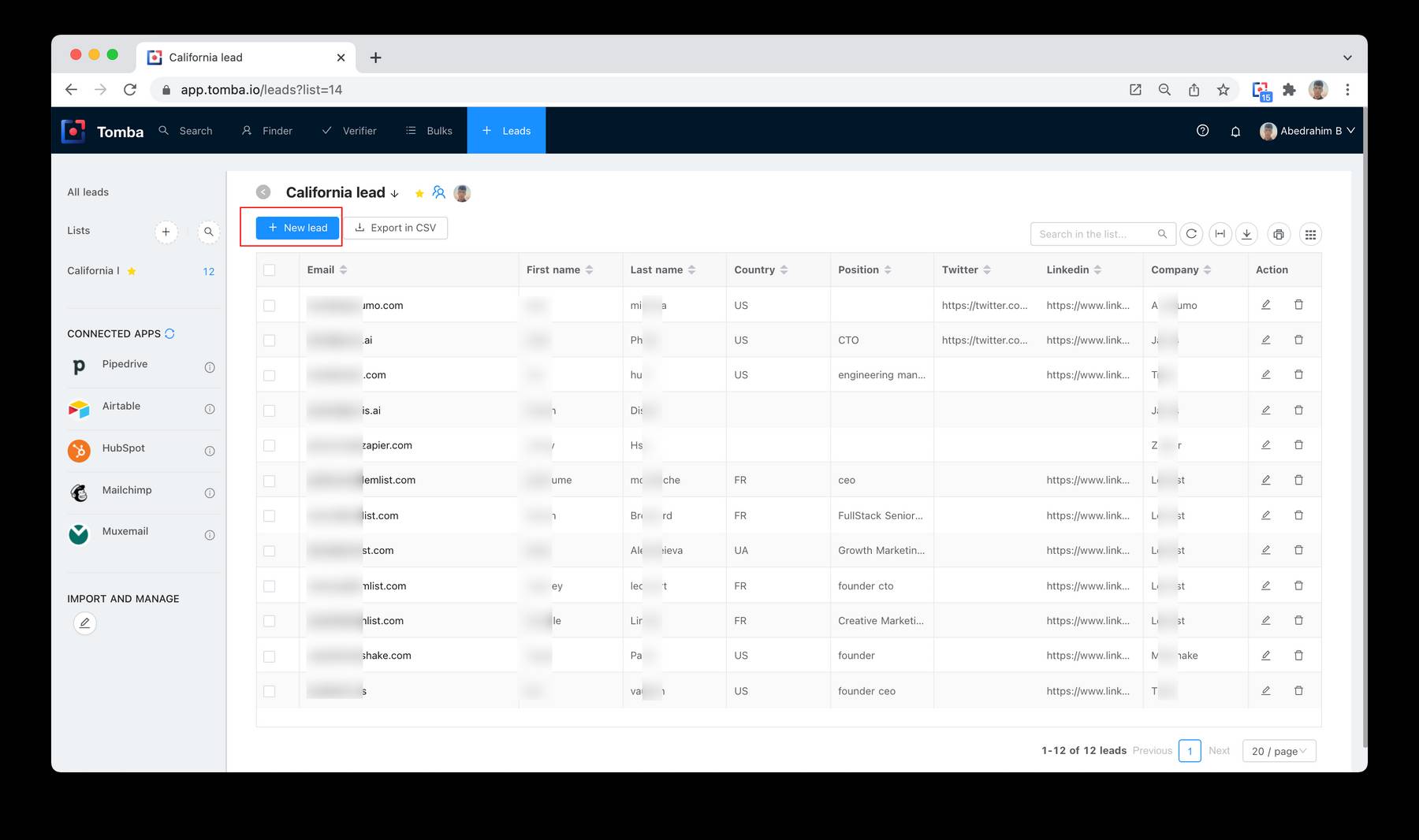 Complete the fields with the lead's information.To add more information click the on the email.

You can also create custom attributes
Managing your existing leads
You can filter all you saved leads by using the Column settings.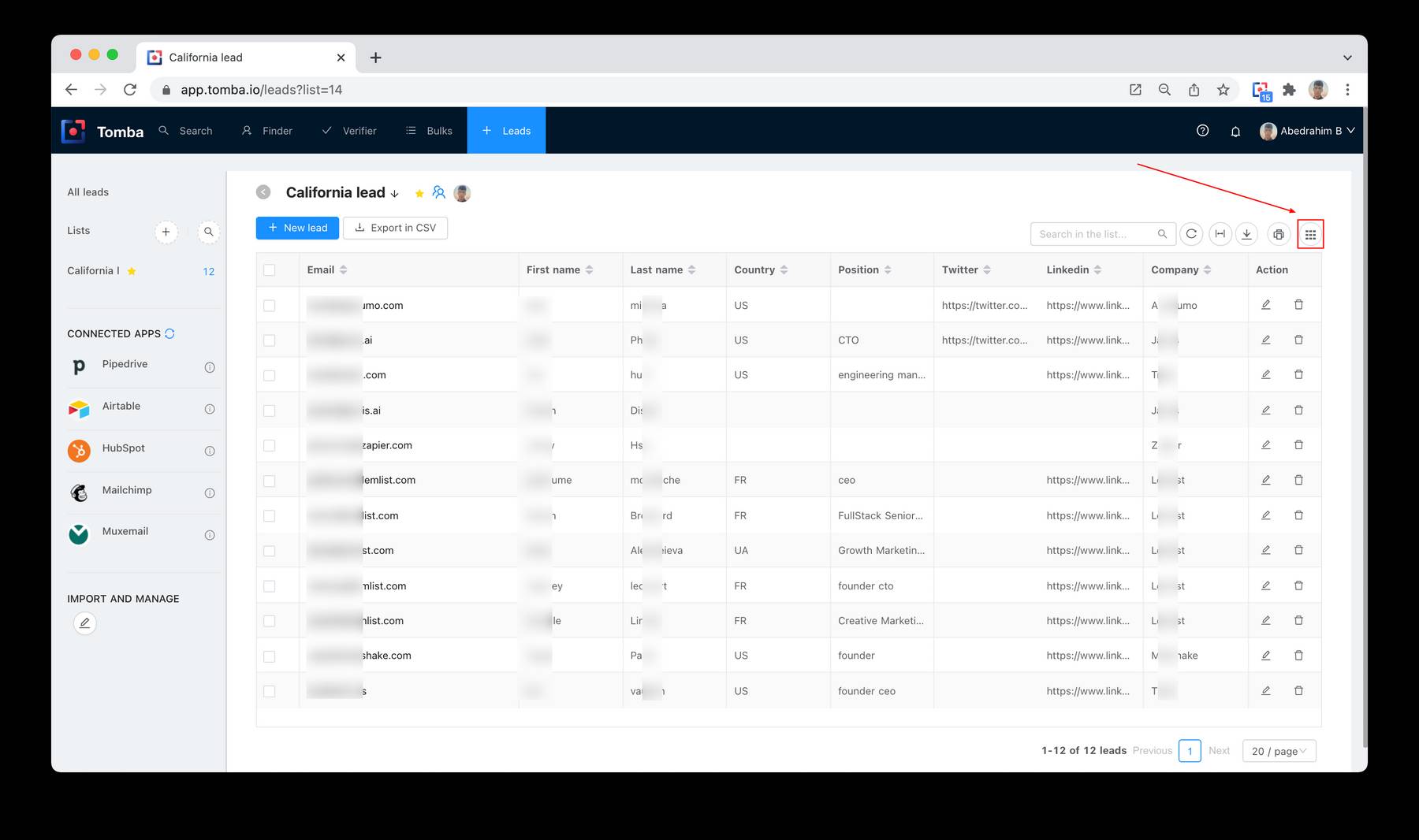 Your list of leads can be downloaded at a time by clicking the Export to CSV button located under the name of each list of leads.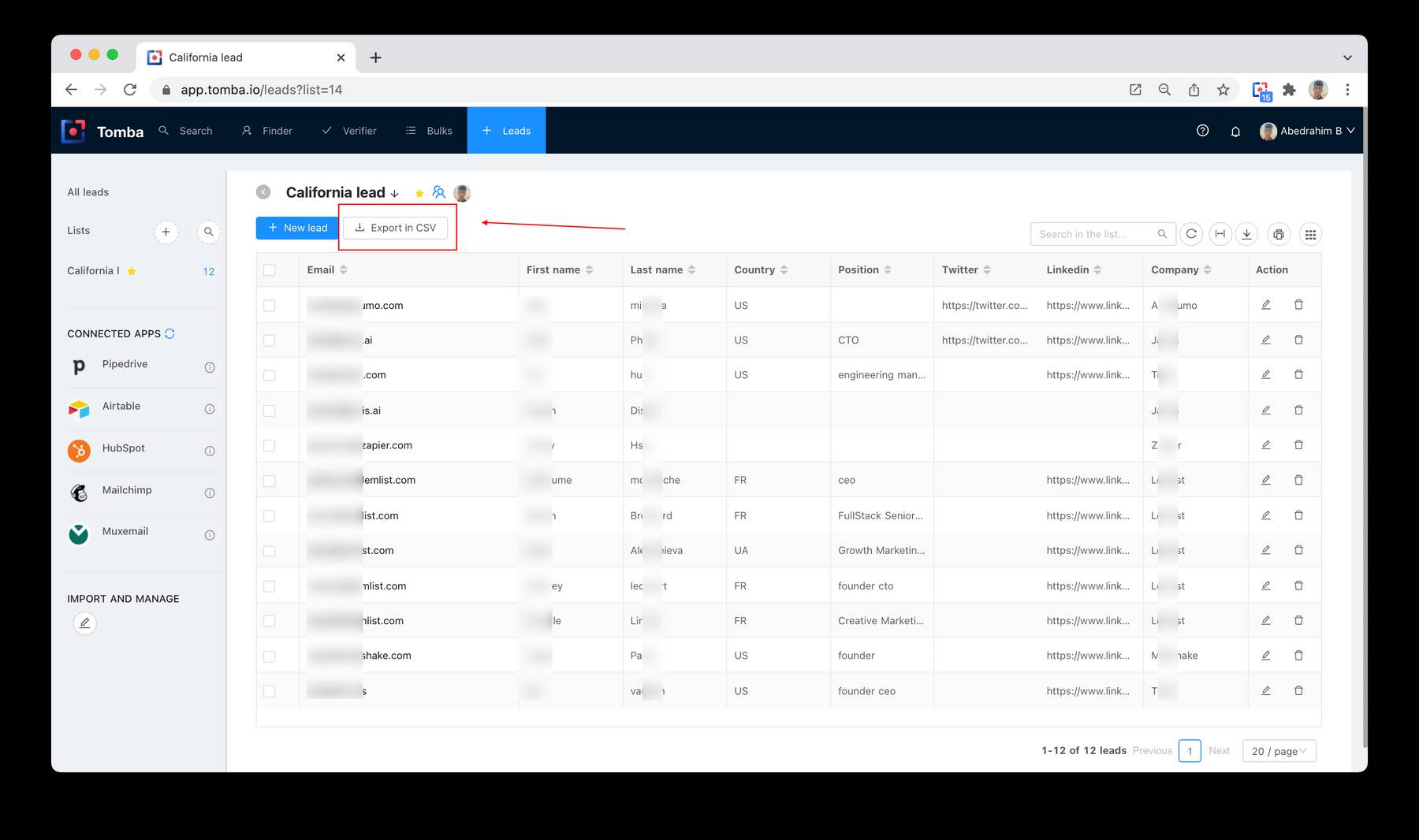 Simply open the CSV file with Excel or a similar software to edit or view to the downloaded leads.
Move leads to a different list
One or more leads can be move to a different list in just a couple of clicks.

Select the leads you would like to move and click the Move to another list button. Select the destination list and confirm the change.
Deleting leads
You can delete your leads in the Leads section on your dashboard in two ways: If you want to delete a single lead, you can select it and click on the "Delete" button, or click "Delete the lead" at the very bottom of the lead's page.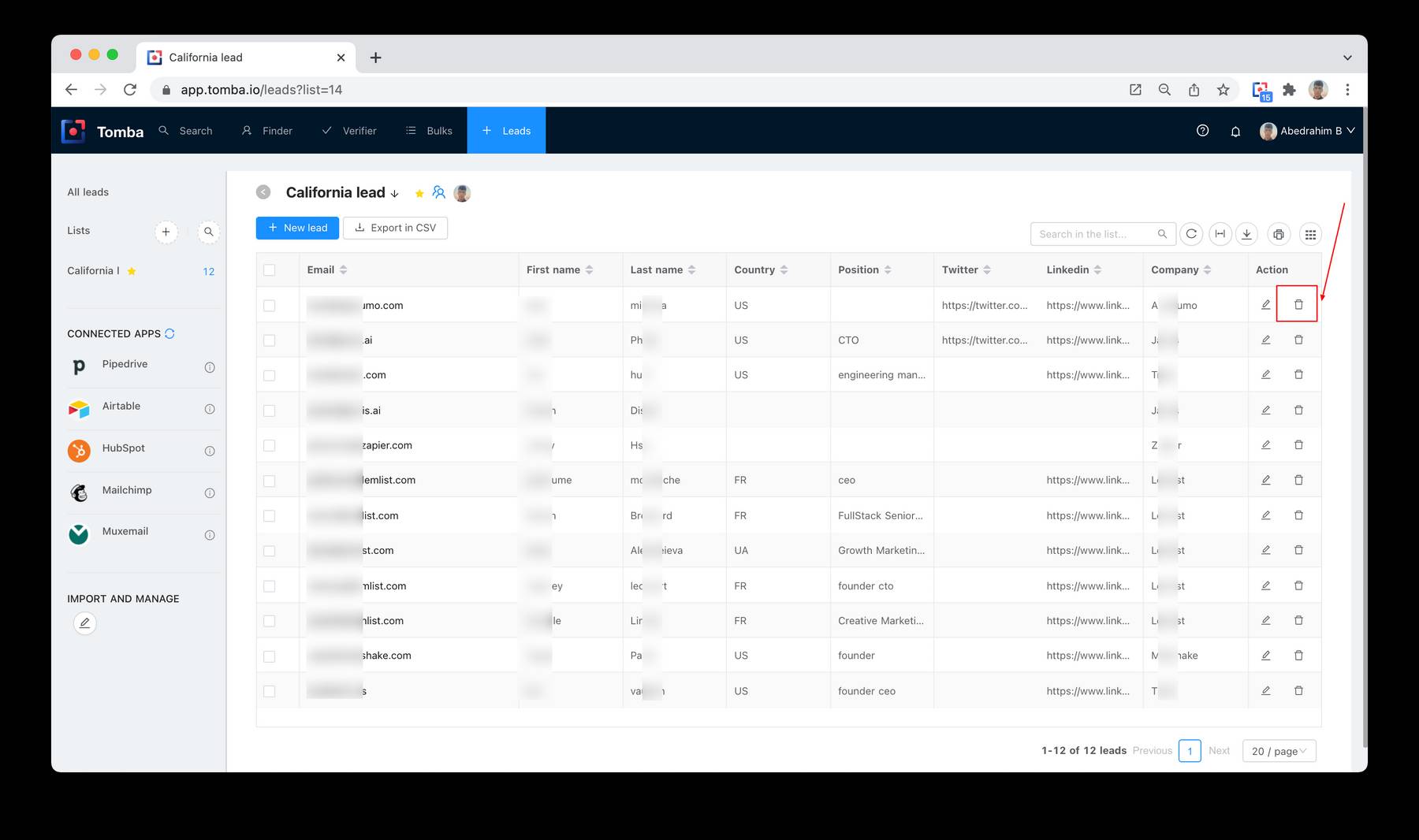 You can also delete an entire list of leads, which will delete all the leads inside of it.
Still have questions?
If you have any issues or questions about Tomba, feel free to contact us, we will be happy to help you!